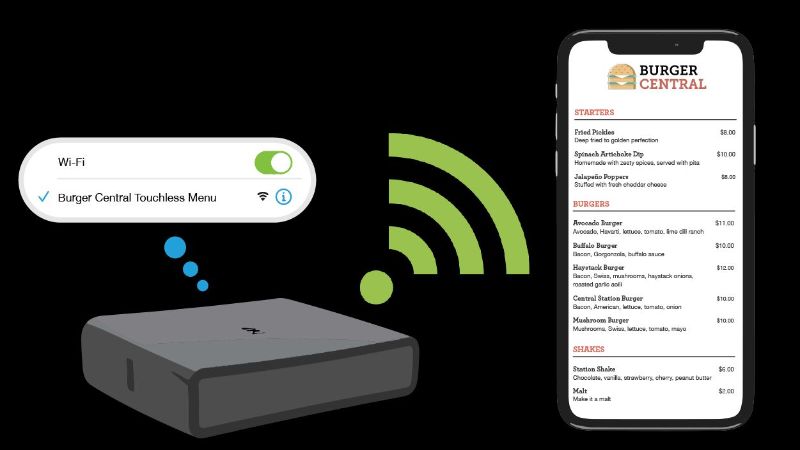 US-based software as a service (SaaS) company GoZone WiFi has introduced a digital menu offering to enable contactless ordering for dining in at the restaurants.
The digital solution is called Touchless Menu and is expected to help restaurants meet increased safety and health concerns due to the Covid-19 pandemic.
As part of the new service, customers will connect to a special Wi-Fi network to access the restaurant's food and beverage menu. The service can be accessed by using any Wi-Fi-enabled device such as smartphone, tablet and laptop.
Restaurants can upload their current menu to a drag-and-drop menu editor with pre-built templates, while a pre-configured router box is connected to a restaurant's existing internet router to enable guest Wi-Fi access.
The offering will also eliminate the need to sanitise reusable menus frequently or printing single-use menus at the restaurants, reducing operating costs.
GoZone WiFi CEO Todd Myers said: "Our team developed Touchless Menu after hearing from restaurant owners and operators across the country who are struggling to navigate a safe reopening.
"The Touchless Menu gives restaurants an opportunity to reassure patrons that they are taking actions to reduce the spread of Covid-19."
Ferg's Sports Bar in St Petersburg, Florida, US, has already started using the Touchless Menu.
Restaurant owner Mark Ferguson said: "Guests need to feel safe and comfortable in coming back to our restaurants.
"Many of my guests feel more comfortable using their personal devices rather than touching a physical menu. Touchless Menu encourages a comfortable experience."