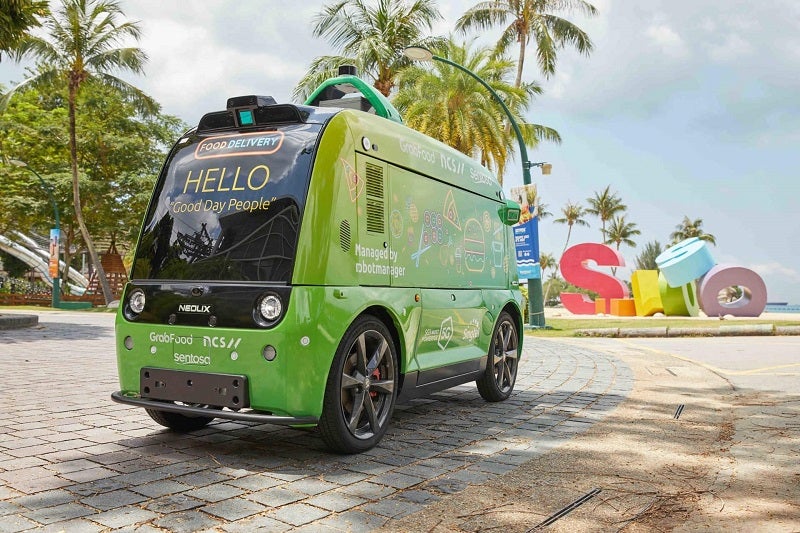 Singapore-based company Grab has partnered with technology services firm NCS to pilot an autonomous vehicle (AV) robot food delivery service at Sentosa's beaches, serving guests and food and beverage (F&B) merchants along Siloso Beach.
The initiative, which is supported by Sentosa Development Corporation, aims to enhance the experience of people visiting the beach by offering them a convenient way to receive meals.
Beginning in May, the pilot will be carried out for a period of one month, during which, guests' meals will be delivered at pick-up points at the Emerald Pavilion and Sapphire Pavilion along Siloso Beach Walk.
Grab Singapore Strategy and Partnerships managing director Cifer Ong said: "We are excited to be partnering with NCS, with the support of Sentosa Development Corporation to expand our robot trials to an area that currently doesn't offer delivery.
"The rollout marks another milestone in Grab's wider efforts of using innovative technology to transform the food delivery landscape. Our earlier indoor trials were aimed at improving the efficiency of the overall delivery experience.
"With this trial, we have gone outdoors to explore a convenient way of bringing more food options to consumers at the beach. Grab is committed to delivering convenience and value to more consumers and merchants in innovative ways."
Ola Beach Club and Summerhouse Beach Club are the two F&B brands that will take part in the pilot programme.
Consumers will be able to place orders with the F&B brands and have them delivered to the pavilion pick-up points by the Island A.H.B.O.I. AV robot.
Island A.H.B.O.I. is a weatherproof robot that is managed using the NCS' robotmanager platform.