Independent-owned cocktail bar and restaurant company Graffiti Spirits Group has opened a new food and drink destination, Duke Street Food and Drink Market, in Liverpool, England.
Spread across 5,000ft2 of space on Duke Street Market, the destination has six food businesses, a flagship restaurant, three bars and a florist on location.
The company made a £1m investment for the development project, which created more than 100 jobs for the region.
Graffiti Spirits co-founders Matthew Farrell and John Ennis led the project in collaboration with Urban Food & Drink executives Alexander Bennett, Joshua Marco and Simon Marco. Building contractors Build Group have developed the project on a 100-year old warehouse site.
The food market will feature a 50-cover showpiece restaurant, Pilgrim, developed in collaboration with a group of additional traders. The restaurant and bar concept will include three bars and a terrace.
Farrell said: "We want Duke Street Market to be an artisanal hub for years to come and something that the people of Liverpool can be proud of. The building looks fantastic and will be a place where quality, experienced operators can come together under one roof."
"There's understandably a hype surrounding London-based offerings, which is further supported by the capital's diverse economy and demographic. This has traditionally acted against northern cities, but Liverpool now has the largest number of independents outside London and this is really mirrored in the diversity of the offering.
"When people visit and see what's available, it is evident that there are a rapidly growing number of unique, independent concepts, which are full of character and creativity and contributing to the Northern powerhouse."
Urban Food & Drink director Alexander Bennett said: "Our goal is to create a community spirit for both guests and the people who work within the market.
"From apprenticeships to community workshops we hope to give something back to the community and through events from yoga workshops to guest chef appearances we aim to create a buzz that will keep visitors coming back."
Free Whitepaper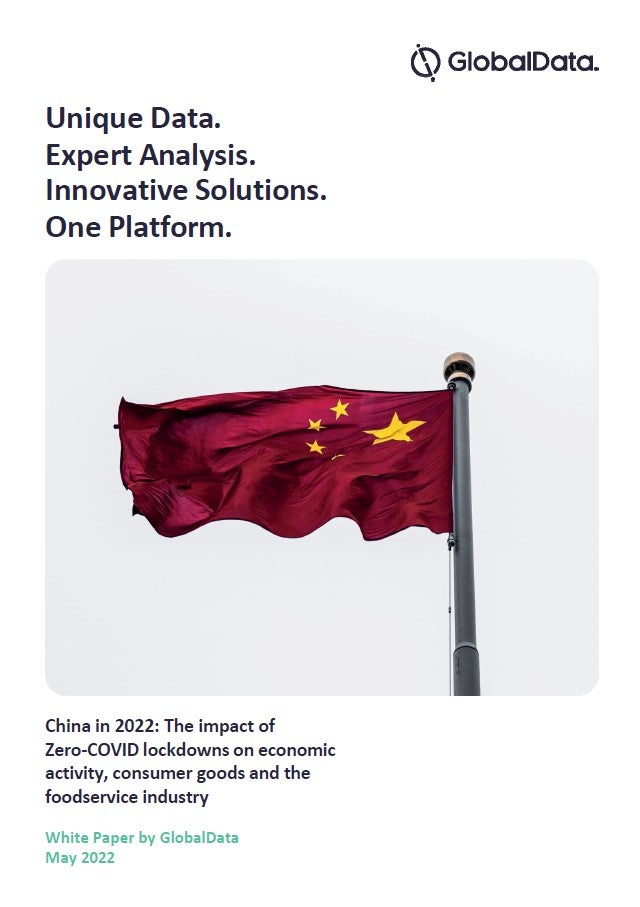 What is the impact of China's Zero-COVID lockdowns on economic activity, consumer goods and the foodservice industry?
While wanting to protect the country from being overwhelmed by Omicron, China's adherence to a Zero-COVID policy is resulting in a significant economic downturn. COVID outbreaks in Shanghai, Beijing and many other Chinese cities will impact 2022's economic growth as consumers and businesses experience rolling lockdowns, leading to a slowdown in domestic and international supply chains. China's Zero-COVID policy is having a demonstrable impact on consumer-facing industries. Access GlobalData's new whitepaper, 
China in 2022: the impact of China's Zero-COVID lockdowns on economic activity, consumer goods and the foodservice industry
, to examine the current situation in Shanghai and other cities in China, to better understand the worst-affected industry sectors, foodservice in particular, and to explore potential growth opportunities as China recovers. The white paper covers:
Which multinational companies have been affected?
What is the effect of lockdowns on foodservice?
What is the effect of lockdowns on Chinese ports?
Spotlight on Shanghai: what is the situation there?
How have Chinese consumers reacted?
How might the Chinese government react?
What are the potential growth opportunities?
by GlobalData