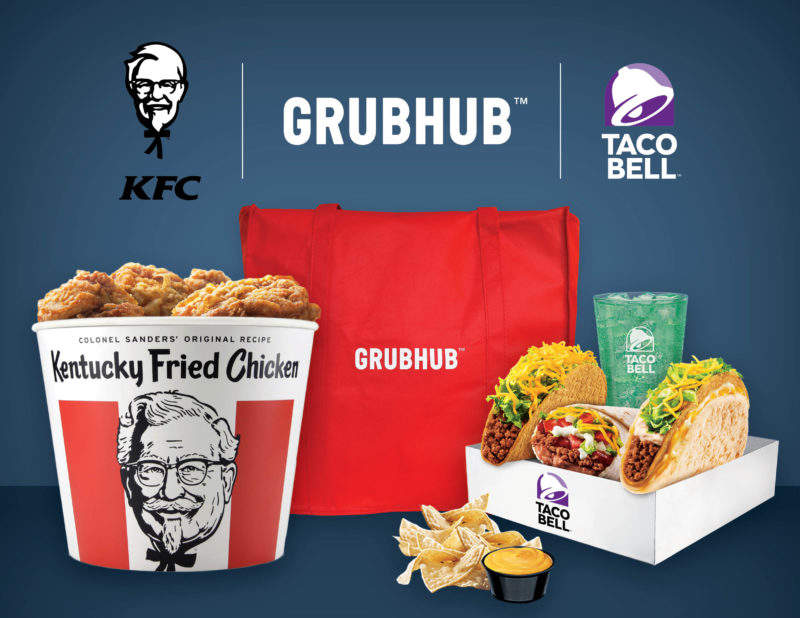 American fast food company Yum! Brands has partnered with online and mobile food-ordering firm GrubHub to drive the growth of its brands, fried chicken chain KFC and Taco Bell restaurants, in the US.
Under the new collaboration, Grubhub will initially test and roll out online ordering for pickup and delivery to thousands of participating KFC and Taco Bell restaurants in the US.
Door-to-door delivery will be available for KFC's Original Chicken recipe and other menu items and Taco Bell's Doritos Locos Tacos and Crunchwrap Supreme.
The partnership will help enhance the brands' access to consumers and drives incremental sales growth for its franchisees.
Grubhub CEO Matt Maloney said: "We are thrilled to bring KFC and Taco Bell to Grubhub. Grubhub was founded to help small business owners and restaurant entrepreneurs grow, and we look forward to supporting YUM's local operators by driving greater sales and profit growth through access to our 14 million active diners."
In addition, Yum! Brands has entered into an agreement with Grubhub for a $200m common stock purchase, subject to customary closing conditions.
The investment will benefit Grubhub with additional liquidity to enhance expansion of its US delivery network, accelerate more orders to Yum! Brands.
Yum! Brands CEO Greg Creed said: "We are committed to making our iconic brands easier to access through online ordering for pickup and delivery, and aggressively pursuing delivery as a strategic global growth opportunity, with nearly half of our 45,000 restaurants already offering it today."
Furthermore, Pizza Hut US president Artie Starrs will join Grubhub's board of directors as an independent director.