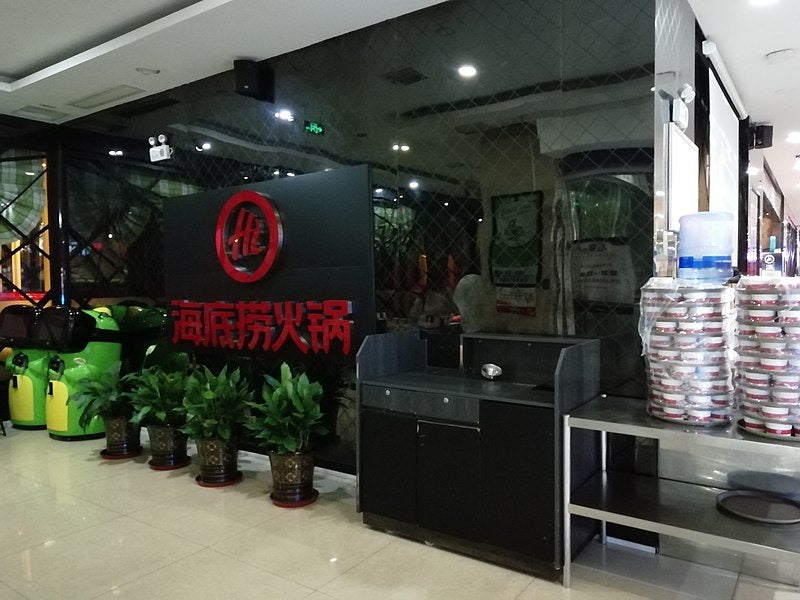 China-based hot pot restaurant company Haidilao is reportedly slowing its expansion plans due to drops in levels of consumer spending following the Covid-19 pandemic.
According to a Reuters report, the decision comes after Haidilao recorded declining profits and lower turnover rates as consumers in China preferred to dine out less.
The hot pot chain initiated its expansion drive in early 2020, and since then has doubled its restaurant count to nearly 1,600.
However, Haidilao's table turnover rate dropped to 3.0 in the first half of this year, compared to 4.8 in 2019.
In a written response to Reuters' questions about its strategy, Haidilao said: "We will open stores based on market demand, and compared to before, will appropriately slow down our opening pace."
In order to cope with the situation, Haidilao has also diversified its business by opening ten fast-food outlets offering items such as noodles and dumplings. Its diversification efforts have included opening bars at three of its restaurants in Beijing as well.
The company is also promoting its delivery service, which is said to have garnered good business during the initial period of the Covid-19 pandemic. However, revenues from the delivery unit dropped in the first half of this year compared to last year's figures.
Haidilao is said to have also forayed into the cosmetics segment. It opened a store in Alibaba's marketplace Tmall to sell lipsticks inspired by its soup bases earlier in the year.
Separately, another Chinese hot pot chain Xiabu Xiabu announced plans to shutter 200 stores after incurring a loss of $7.76m in the first half of 2021.