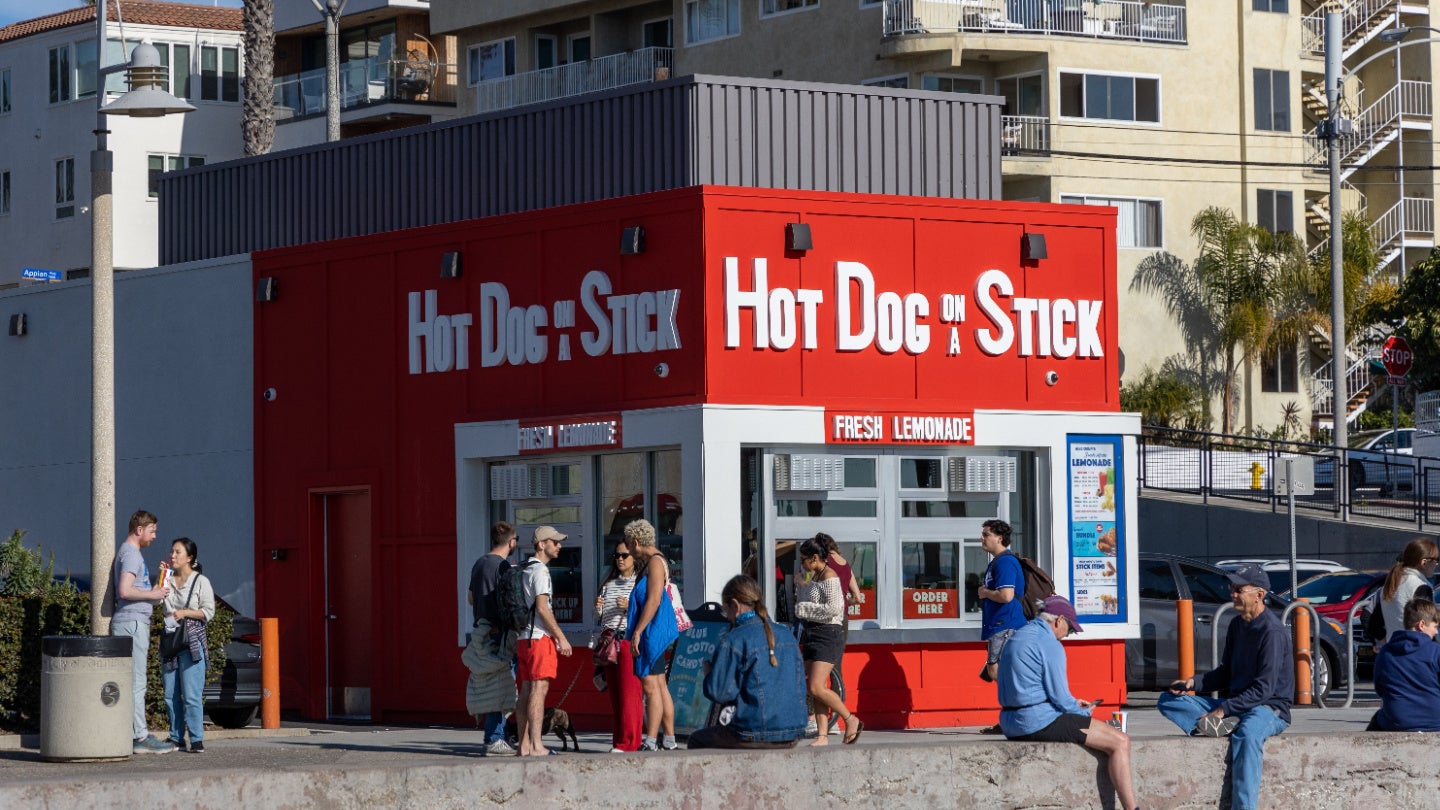 US-based fast-food chain Hot Dog on a Stick has announced the reopening of its Muscle Beach location in Santa Monica, California.
The location underwent an overhaul in 2022 which lasted several months. The revamp was completed in October and the opening will take place on 22 April 2023.
FAT Brands quick-service division president Jenn Johnston said: "Celebrating this moment for Hot Dog on a Stick is something we've been looking forward to for some time.
"Hot Dog on a Stick is an icon in American pop culture, and it is only fitting to throw a fun-filled beach bash to celebrate the refreshed look of the stand that made us famous almost 80 years ago. We look forward to seeing fans and our amazing Hotdoggers at our beachside event."
The brand was first launched as a food stand in 1946 with its trademark colours of red, white and blue. It later grew to more than 50 locations across the US.
In October, Johnston said: "We are thrilled to officially open our doors again to our loyal fans. Hot Dog on a Stick Muscle Beach put us on the map and was key in defining our overall brand experience, which has made us so special for all these years.
"While guests will take notice of our new look; we worked diligently to ensure the location didn't lose its nostalgia."
In May 2022, Hot Dog on a Stick introduced Jolly Rancher Blue Raspberry, a limited-edition lemonade flavour. It was made by infusing lemonade with Hershey's Jolly Rancher's blue raspberry.