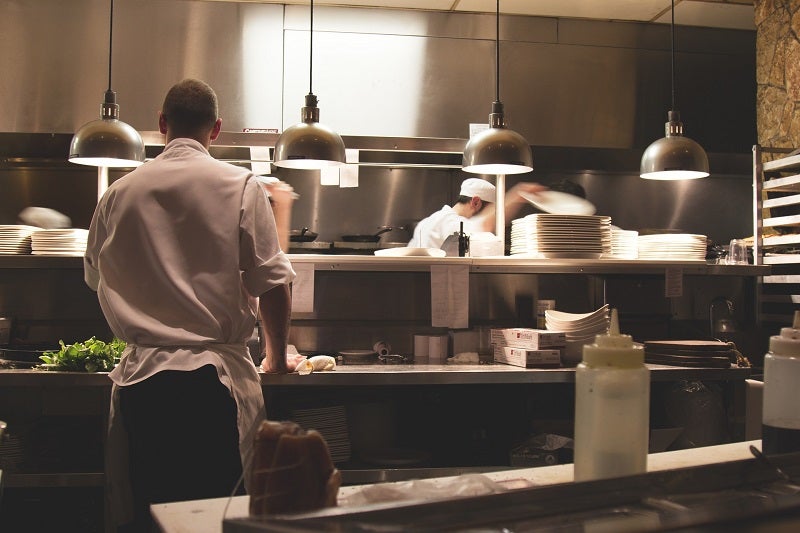 Hyphen has announced the launch of its new platform, comprising an Automated Makeline and KitchenOS, to transform the foodservice industry across the US.
The platform enables restaurants and foodservice operators to make meals within seconds.
It fulfils digital orders, including pick-up, delivery, drive-thru and QR code, as well as managing inventory and eliminating order issues such as missing ingredients and cross-contamination.
Hyphen said that Makeline can produce 350 meals per hour with zero order defects or cross-contamination and requires just one staff member to operate it.
KitchenOS allows restaurants to create recipes, fulfil multiple orders from third-party delivery services, and help with other kitchen-specific tasks.
Through its platform, Hyphen intends to help restaurants increase their profit margins and efficiency within the kitchen by putting foodservice ops on autopilot with software and robotics.
Hyphen said that it has signed deals with several restaurant brands, each with more than 300 locations, within a year.
Makelines will be deployed at Hyphen customer locations in New York City, San Francisco, Los Angeles, Seattle and Phoenix in the coming months.
The first incarnation of Hyphen was a company called Ono Food Co, a robotic food truck, which was launched with an objective to offer healthy food but was closed, by its co-founder and CEO Stephen Klein, after the outbreak of the Covid-19 pandemic.
Klein said: "When we took a step back, we realised that we had built a very effective way to automate food production and run a very efficient and profitable business.
"We had demonstrated the value, but we had a unique opportunity to accelerate our mission by enabling restaurants to make their kitchen operations more profitable and efficient.
"Now we really see ourselves like Shopify, but instead of enabling merchants to compete with the likes of Amazon, we're enabling restaurants to compete with the likes of DoorDash as well as other services and ghost kitchens that have decided to compete with their own customers by offering their own food brands."
Free Whitepaper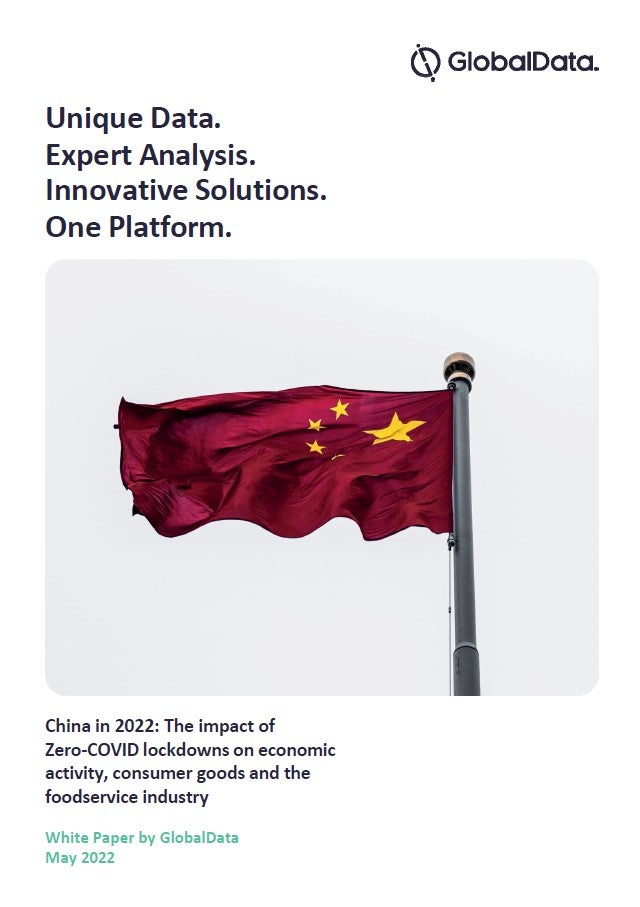 What is the impact of China's Zero-COVID lockdowns on economic activity, consumer goods and the foodservice industry?
While wanting to protect the country from being overwhelmed by Omicron, China's adherence to a Zero-COVID policy is resulting in a significant economic downturn. COVID outbreaks in Shanghai, Beijing and many other Chinese cities will impact 2022's economic growth as consumers and businesses experience rolling lockdowns, leading to a slowdown in domestic and international supply chains. China's Zero-COVID policy is having a demonstrable impact on consumer-facing industries. Access GlobalData's new whitepaper, 
China in 2022: the impact of China's Zero-COVID lockdowns on economic activity, consumer goods and the foodservice industry
, to examine the current situation in Shanghai and other cities in China, to better understand the worst-affected industry sectors, foodservice in particular, and to explore potential growth opportunities as China recovers. The white paper covers:
Which multinational companies have been affected?
What is the effect of lockdowns on foodservice?
What is the effect of lockdowns on Chinese ports?
Spotlight on Shanghai: what is the situation there?
How have Chinese consumers reacted?
How might the Chinese government react?
What are the potential growth opportunities?
by GlobalData