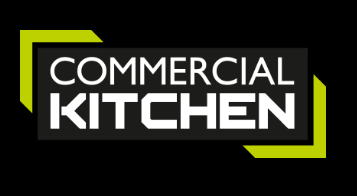 With just a few weeks to go until the annual Commercial Kitchen show (5-6 June), organisers are gearing up for yet "another fantastic show" – with over 2,000 attendees expected.
A stellar line-up of exhibitors and specially tailored sessions will uncover the latest innovations, insights and trends dominating the industry, including equipment, technology, procurement, design, efficiency, and best practices.
Confirmed speakers include: Alasdair Murdoch, Burger King UK chief executive; Jane Treasure, PizzaExpress food and beverage director; executive chef and head of food at EAT, Arnaud Kaziewicz; and Martyn Clover, head of food at Tortilla.
Katie Tyler, event manager, commented: "This year's visitors will enjoy opportunities to experience first-hand, ground breaking new products and services from leading industry innovators.
"Being able to compare what's on offer in the market from the best brands in one visit, and get advice and inspiration to ensure you make the best decisions for your business, whatever your size or need, is what makes Commercial Kitchen such an invaluable experience to its visitors.
"It's also what makes it such a unique proposition for its exhibitors."