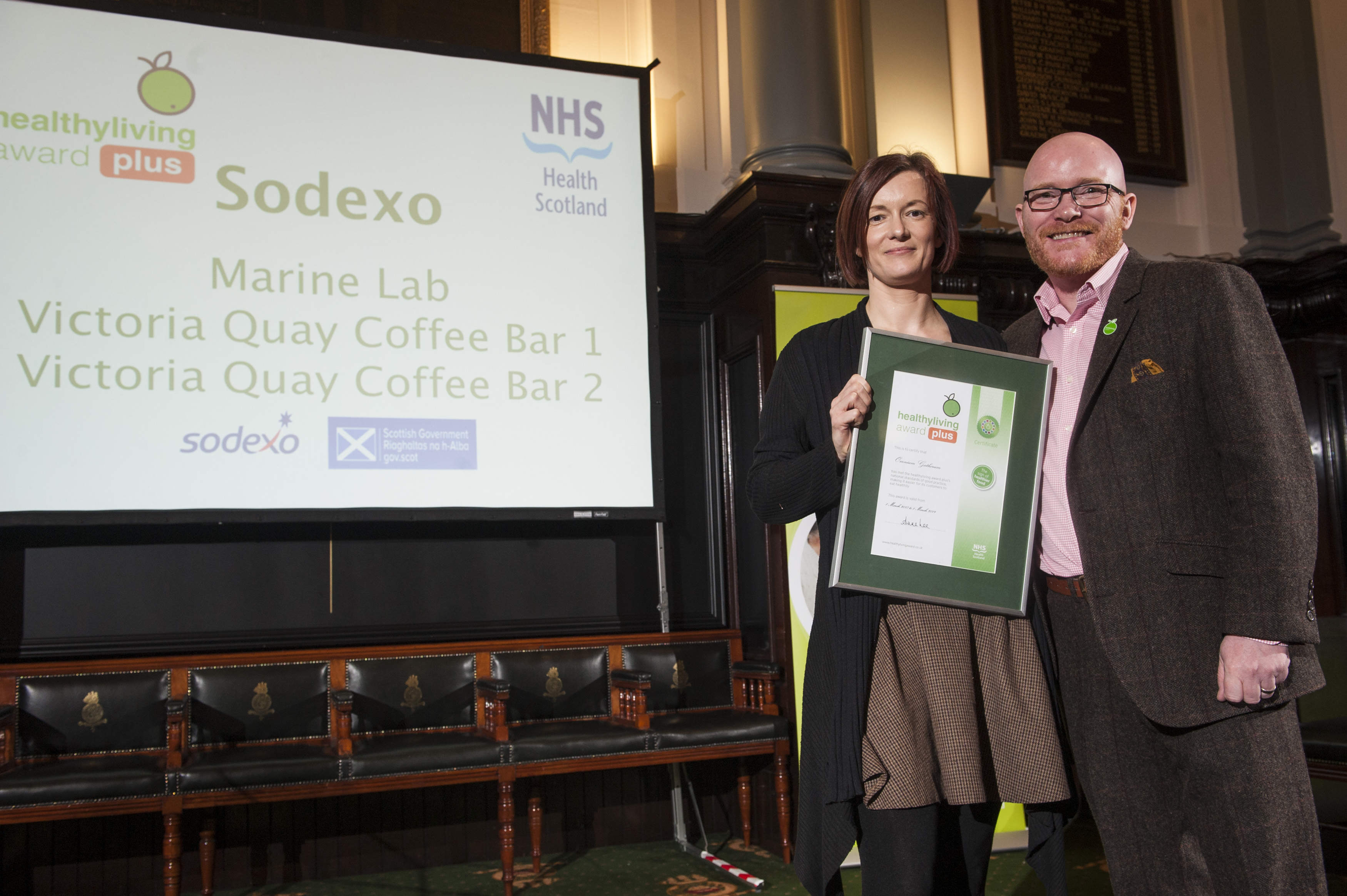 International services company Sodexo has become the first caterer in Scotland to achieve the healthyliving plus award across all food services at multiple contract sites.
The Sodexo team was recognised at the annual healthyliving awards hosted by NHS Health Scotland on 21 March at the Merchants House of Glasgow.
The plus award contenders had to ensure that 70% of all their food met the award guidelines, with at least 50% of menu choices meeting the award guidelines in each section of the menu including confectionary, bakery and crisps, and avoiding the promotion of non-healthyliving choices and keeping sugary drinks to a minimum.
Joe Aitken, Sodexo government services account manager, said: "When it came to in-room hospitality, we worked to create an exciting and appetising menu with a focus on Scottish produce that met the healthyliving plus award criteria.
"The coffee shops were the most challenging model of the business to change, but we worked hard with healthyliving to communicate the benefits of healthier options to customers."
Initially, Sodexo achieved the plus award across the staff restaurants before focusing on in-room hospitality menus and then seven coffee shops.
Sodexo at the Scottish Government has been working with the healthyliving award since launch in 2006 and has over 70 sites accredited across Scotland.
Sodexo states tackling malnutrition is a key pillar of its corporate responsibility strategy, Better Tomorrow 2025.
Anne Lee, organisational lead for the healthyliving award said: "When the healthyliving award was launched back in 2006 contract caterers were amongst the enthusiastic early adopters.
"Sodexo have demonstrated their commitment through continuous improvement. Clearly showing that providing healthier options is both good for business as well as good for the customer."