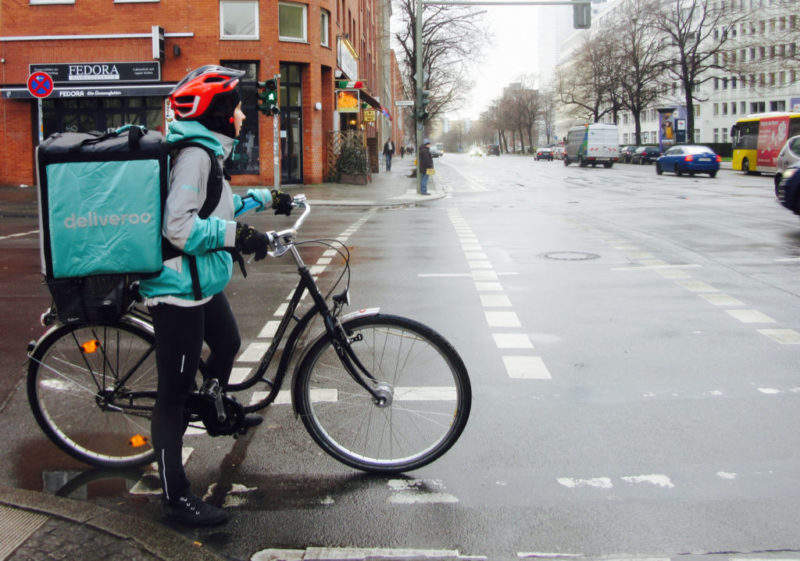 Food delivery company Deliveroo will face an inquiry into its working conditions after High Court Judge Justice Simler overturned the previous decision by the Central Arbitration Committee (CAC).
The development follows after the Independent Workers' Union of Great Britain (IWGB) applied for permission in February this year to judicially review the decision by the CAC, which ruled that Deliveroo couriers are not workers and therefore not entitled to collective bargaining rights.
The court also granted permission for the IWGB to proceed with its collective bargaining case based on its human rights argument which comes under Article 11 of the European Convention on Human Rights. A full judicial review will be listed for 1.5 days soon.
IWGB general secretary Jason Moyer-Lee said: "What's happened today, is this case has become not just an employment rights issue, but rather a matter of fundamental human rights.
"Deliveroo should take a serious look at itself and ask itself whether it really wants to save a bit of money at the expense of the human rights of the individuals who make their business a success."
The case, if successful, will have broader effects on human rights in the UK.
The IWGB originally brought a law suit before the CAC against the food delivery company on behalf of Deliveroo couriers in November last year. The case covered a proposed bargaining unit covering the area of Camden and Kentish Town, London.