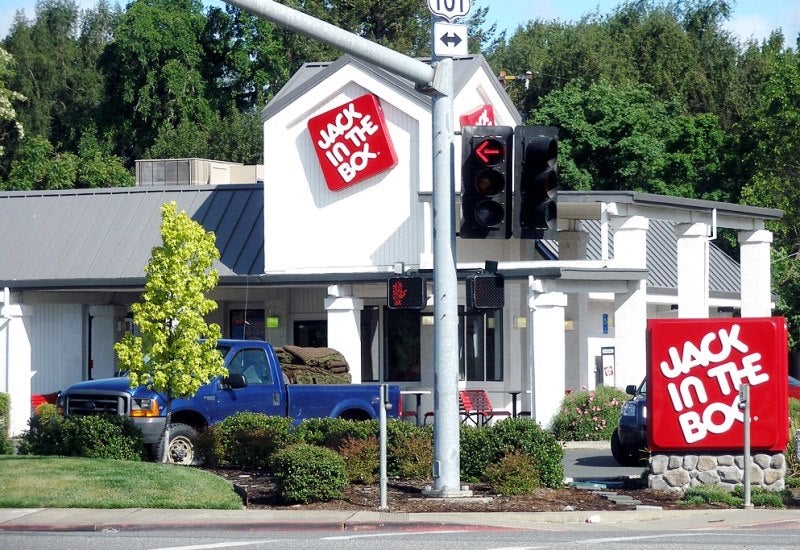 US-based restaurant chain Jack in the Box has announced the appointment of Darin Harris as the chief executive officer by its board of directors.
The company's board of directors has elected David Goebel as non-executive chairman of the board. These appointments are effective at the start of his employment, which would be no later than 15 June.
Harris comes with over 25 years of experience in leading franchised and corporate multi-unit retail and service businesses.
Most recently, he worked as chief executive officer of North America for IWG, the holding group for many providers of more than 1,000 workspaces. The portfolio of brands in the IWG includes Regus, Spaces, HQ, No18 and Signature by Regus.
Harris has wide leadership experience in the restaurant industry in the aspects of operations, franchising, brand strategy and restaurant development. He served as the former chief executive officer of CiCi's Pizza.
He was also a senior vice-president at Arby's Restaurant Group and a vice-president of the franchise and corporate development at Captain D's Seafood. He was also a prior franchise operator of Papa John's Pizza and Qdoba Mexican Grill.
Jack in the Box current independent lead director David Goebel said: "We are enthusiastic about the breadth of experience Darin brings to the Jack in the Box team. Darin is a proven leader with a strong background in franchised organisations, both in leadership positions and as a franchisee himself."
Harris said: "Given my extensive background in franchising, brand building and operations, I have been able to observe the potential of this company and I look forward to leading the organisation toward this potential. My first order of business will be to learn this iconic brand and listen to our team members, partners, and franchisees on how best to serve our guests."
Harris is assuming the position from Lenny Comma, who announced his plans to retire in December 2019. Comma has served as chief executive officer and chairman of the board since 2014.
Based in San Diego, Jack in the Box is a restaurant company and a leading hamburger chain in the US with over 2,220 restaurants in 21 states.