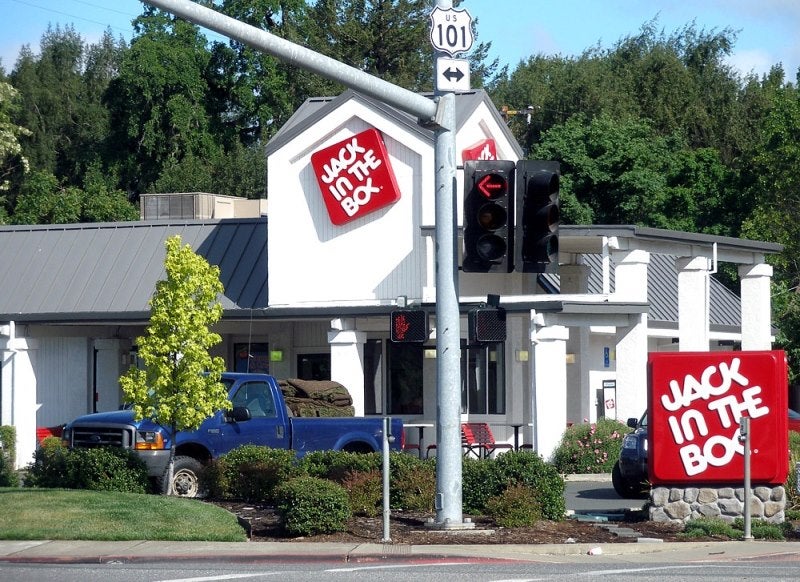 US-based fast-food chain Jack in the Box has reported total revenues of $222.36m for the third quarter (Q3) of 2019 ending 7 July, compared to the previous year's $187.98m.
Adjusted EBITDA of the restaurant chain declined to $57.83m for the third quarter this year, compared to $64.35m during the same period last year.
The restaurant company also reported net earnings of $13.19m for the third quarter of 2019.
Jack in the Box system sales was $825.83m for the third quarter of 2019, compared to $804.02m for the same period last year. System same-store sales increased 2.7% for the quarter and company same-store sales increased 2.8%.
Jack in the Box chairman and CEO Lenny Comma said: "Our greater emphasis on bundled value in the third quarter resulted in a substantial improvement in both traffic and sales trends while also driving check and maintaining strong restaurant margins.
"Our guests have responded favourably to the breadth of our promotions, which leverage our strategy around compelling value bundles, including both new product innovation as well as guest favourites, without devaluing our core menu items. This momentum has accelerated thus far into our fourth quarter.
"With our recent refinancing completed, we've achieved our target leverage ratio of approximately 5.0 times EBITDA. We remain firmly committed to returning cash to shareholders and now have $301m available for share repurchases."
In addition, the company reported net operating costs and expenses of $174.09m, compared to $111.22m for the same period during the prior year.
The company's basic net earnings per share were at $0.51 and diluted net earnings per share were at $0.5 for the quarter.
"Our long-term goals continue to centre around meeting evolving consumer needs, with emphasis on improving operations consistency and targeted investments designed to maximise our returns. We remain focused on balancing the interests of all our stakeholders, including our franchisees, customers, employees and shareholders," said Comma.