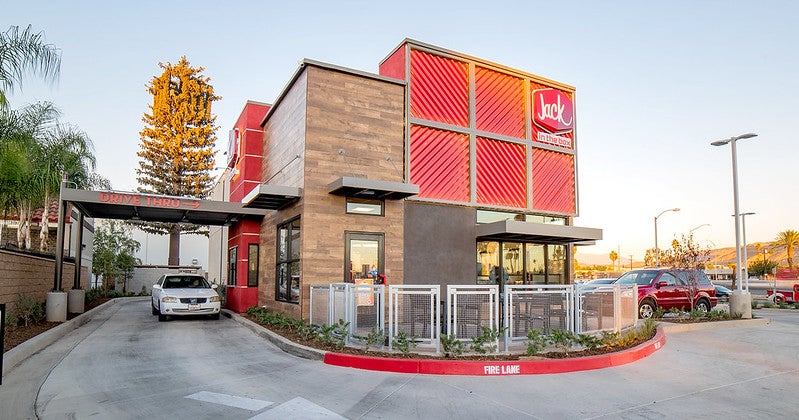 Jack in the Box has selected ParTech's customer loyalty and engagement platform Punchh to augment digital experiences for its customers.
The American fast-food restaurant chain will use the platform to launch a new online digital loyalty programme across its 2,219 restaurants.
As part of this initiative, Punchh will update Jack in the Box's online ordering interface and provide an upgraded app and digital experience for the company's guests through an added loyalty programme.
Furthermore, Punchh will implement an add-on coupons and promotions module, which will enable the restaurant chain to send targeted offers to guests outside of its loyalty programme.
The module will help Jack in the Box's marketing team supplement the loyalty programme with a complete promotion layer, the tech vendor claims.
Jack in the Box chief marketing officer Ryan Ostrom said: "We are thrilled to have teamed up with Punchh to advance our digital capabilities.
"Just like our brand, Punchh lives outside of the box with its streamlined, cutting-edge technology. Jack in the Box is known for spearheading conveniences for our guests, so it's a perfect fit for us to reach more fans across the country with our crave-worthy offers through Punchh's loyalty solution."
In the past 18 months, Punchh has signed 71 new customers, including Taco Bell, CKE, Applebee's and IHOP.
Punchh co-founder and CEO Shyam Rao said: "We are delighted to expand our relationship with Jack in the Box through their selection of Punchh and are honoured to be chosen to support the company's initiative to improve their customers' experience.
"Jack in the Box has consistently demonstrated a strong commitment to improving its business through the use of innovative technology and we are fortunate for the opportunity to partner with them."