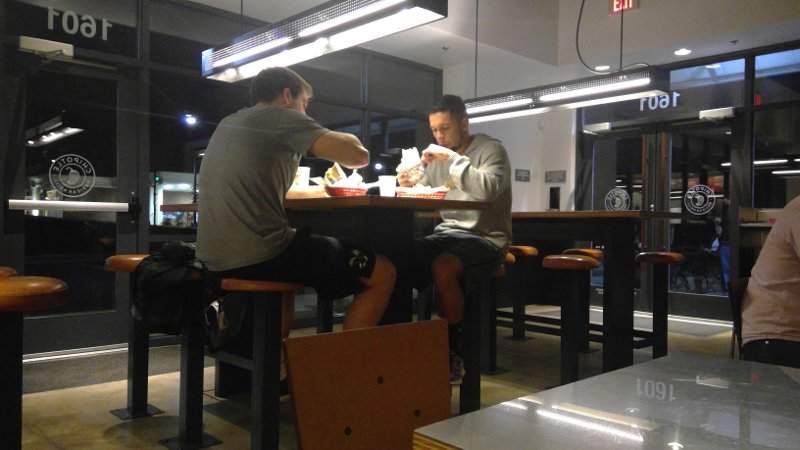 Restaurant same-store sales in the US have dropped -0.3% in January, which represented a 0.6% point drop from December, according to insights from TDn2K's Restaurant Industry Snapshot.
The data is based on weekly sales from more than 30,000 restaurant units, more than 170 brands and representing more than $68bn in annual revenue.
According to TDn2K data, the drop follows after three straight months of flat or positive sales growth.
The dip was driven by drop in same-store traffic, which at -3.0% year-over-years represented a 1.3% point decline from the previous month.
TDn2K Insights and Knowledge executive director Victor Fernandez said: "Although January's sales results are somewhat disappointing, we remain cautiously optimistic about the industry's performance.
"Even if the month posted some small negative growth in sales, January's results were better than for any other month in the February through September period last year.
"Furthermore, there were some extrinsic factors that added noise to the month's results. The first week of the year was aided by a calendar shift regarding the New Year's Day holiday, but more importantly, severe winter storms hit large regions, primarily in the east coast, causing significant losses in restaurant sales later in the month."
The report noted that one of the external factors that influenced the drop in sales last month was winter storms affecting the eastern coast and Midwest in the US.
Mid-Atlantic, Midwest and New England in the US share same-store sales with less than -2.0% drop in sales during January, in comparison with the average for the previous three months.
It also recorded a decline in sales growth of 0.5% points compared with their previous three-month average in Texas, the Southeast and Florida.
Fernandez further added: "If sales from those three weakest performing regions (Mid-Atlantic, Midwest, and New England) are excluded from all calculations, restaurant sales growth only dropped by 0.1% points in January compared with the previous month.
"In other words, sales growth would have remained essentially flat. And that doesn't remove the effect, albeit smaller, that weather had in other regions of the country."
During the month, fine dining and upscale casual were on the positive side leading the industry in sales growth since the beginning of last year.
Casual dining, however, has seen a rise in sales recently and was the third best-performing segment for the month.