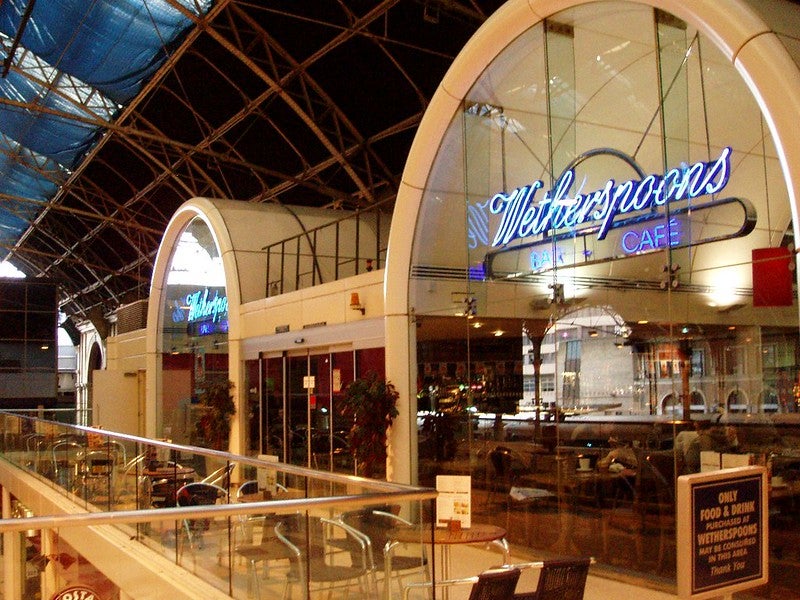 British pub company JD Wetherspoon has revealed plans to invest more than £200m in pubs over the next four years.
The investment is expected to create around 10,000 new employment opportunities.
The pub chain operator will invest the money in new pubs and hotels, as well as expand its current sites in the UK and Ireland.
The company intends to use a significant portion of the investment for the development of new pubs in small and medium-sized towns, including Bourne, Waterford, Hamilton, Ely, Diss, Felixstowe, Newport Pagnell and Prestatyn.
It will also invest in large towns and cities such as London, Dublin, Edinburgh, Glasgow, Birmingham, Leeds and Galway.
Wetherspoon founder and chairman Tim Martin said: "We are looking forward to opening many more new pubs as well as investing in existing pubs over the next four years.
"We are especially pleased that a large proportion of the investment will be in smaller towns and cities which have seen a decline in investment in recent years. The fact that we will be creating approximately 10,000 jobs is great news too."
Founded in 1979, Wetherspoon has 875 pubs and 58 hotels in the UK and Ireland. It has about 44,000 employees.
Last month, the company provided a Q1 trading update for the 13-week period up to 27 October 2019.
It noted that like-for-like sales were up by 5.3% and total sales by 5.6% during the period. Four pubs were sold and one new pub opened since the beginning of the financial year.
Wetherspoon also revealed plans to open between ten and 15 pubs in the current financial year.