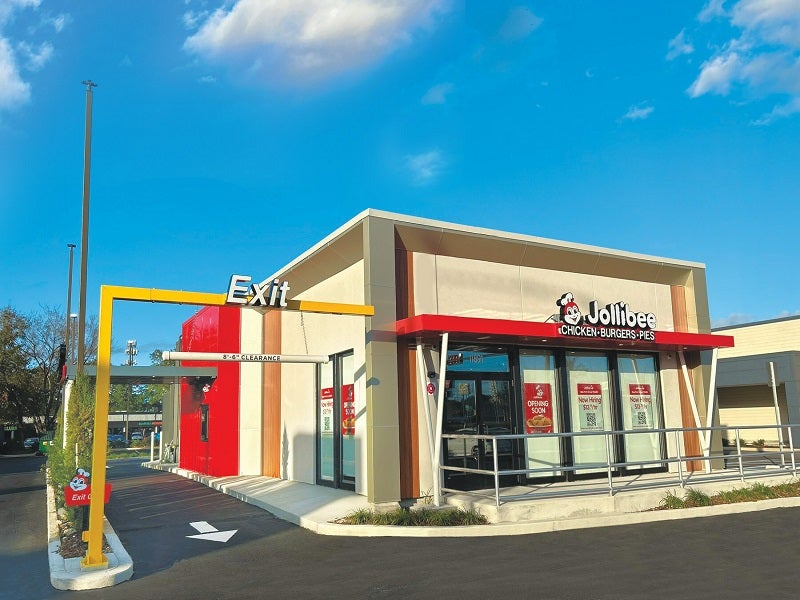 Filipino fast-food restaurant chain Jollibee plans to expand its North American footprint by opening its first two-lane drive-through location in Orlando, Florida, US.
Scheduled to open on 18 January at 11891 East Colonial Drive, the new outlet will be the company's fourth location in Florida.
Jollibee North America president Maribeth Dela Cruz said: "Get ready Orlando! We are ready to serve up the most delicious fried chicken you have ever had.
"From the minute you walk through our doors – or line up at our first-ever two-lane drive-thru – to your very last bite, we are determined to make every experience at Jollibee a joyful one for our guests."
Known for its chickenjoy fried chicken and chicken sandwiches, the new location will be the brand's 87th restaurant in North America.
The restaurant chain, owned by Jollibee Foods Corporation (JFC), said that it will continue to expand its presence across new US markets this year, as it aims to become one of the world's top-five restaurant chains.
Last November, JFC and its Hong Kong partner Jasmine Asset Haldings decided to terminate the master franchise agreement with Delaware-based Dunkin' Donuts Franchising for the Dunkin' coffee venture in China. The termination was due to difficulties in expanding its footprint in the region.
The franchise agreement covered Hong Kong, Macau and a few areas on the Chinese mainland.
The partnership began in 2015 and aimed to open more than 1,400 outlets across China within two decades.
However, the partnership had only opened seven outlets in Beijing over the past seven years, reported Nikkei Asia.