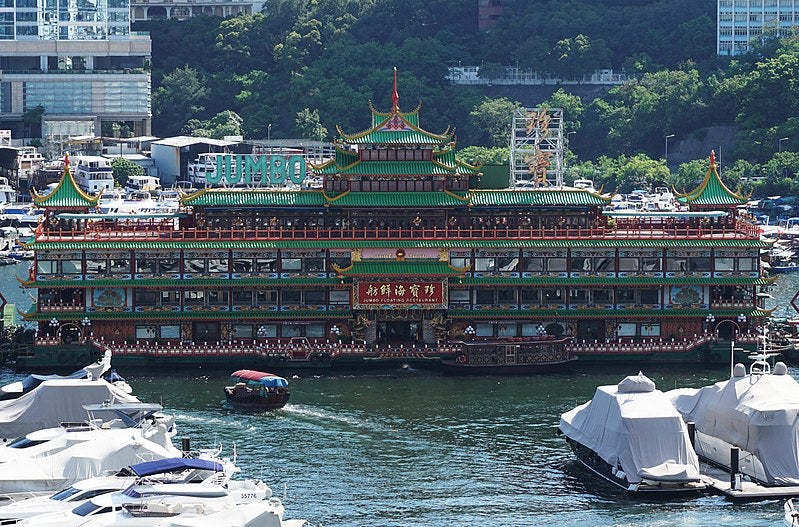 Hong Kong's Jumbo Floating Restaurant sank in the South China Sea a few days after it was towed away from the Aberdeen harbour to an unknown location, Bloomberg reported.
According to Aberdeen Restaurant Enterprises, the owner of the floating restaurant, the incident happened after the Jumbo Floating Restaurant encountered 'adverse weather' conditions near the Paracel Islands.
However, the restaurant owner said that the vessel was thoroughly examined by marine engineers before departure.
In a statement Aberdeen Restaurant Enterprises said: "The water depth at the scene is over 1,000m, making it extremely difficult to carry out salvage works."
The company added that no crew members were injured in the accident and it is currently collecting information from the towing agency.
Opened in 1976, Jumbo Floating Restaurant is said to be one of Hong Kong's most distinctive restaurants.
The imperial palace-shaped restaurant featured Chinese decorations and was known for its seafood dishes.
The restaurant hosted guests for more than four decades before closing in 2020 following the outbreak of the Covid-19 pandemic.
Since 2013, Jumbo Floating Restaurant is said to have incurred a net loss of HK$100m ($12.7m).    
Due to a lack of maintenance, the 30m long kitchen barge that was linked to the restaurant also sank last month, according to the news agency.