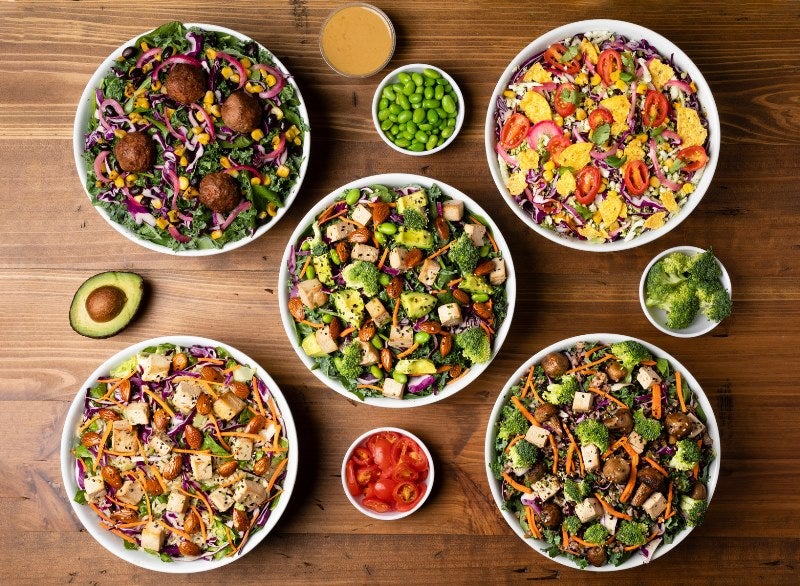 US-based fast-casual concept Just Salad has partnered with online food ordering and delivery platform GrubHub to debut a new virtual restaurant, Health Tribes.
The fast-casual chain developed the new concept to offer recipes focused on customers following keto, vegan, gluten-free, and paleo diets.
Health Tribes is a digital-only concept that offers customers various diet-specific recipes, which can be accessed through Grubhub and orderjustsalad.com.
Just Salad Marketing VP Stephen Swartz said: "Just Salad has always been dedicated to making healthy food accessible to everyone, and the Health Tribes brand is a continuation of that mission.
"As the dietary needs and preferences of our guests evolve, we're taking this step with Grubhub to evolve right alongside them."
The restaurant offers The California for keto, gluten-free, and paleo diet followers, and Tokyo Supergreens with Tofu for vegan followers.
Additional salad and warm bowl recipes offered by the restaurant include feisty fiesta bowl,  beyond tex mex, mushroom harvest bowl for vegan customers; warm shawarma bowl, spicy buffalo bowl, and pesto parm for keto customers; protein power, mediterranean bowl, and cauli-crunch bowl for paleo diet followers.
Grubhub Business Development and Enterprise VP & GM Raleigh McClayton said: "We want to empower our diners to find what they want – and need – for their own lifestyle, and the new Health Tribes menu is making that possible.
"By leveraging our data and insights across the platform, we were able to work with Just Salad to help strategically inform new concepts and menus, and we see this as the first phase of innovation around their virtual restaurant concepts."
Just Salad currently operates 50 locations in New York, New Jersey, Florida, Illinois, Pennsylvania, North Carolina, and Dubai. It employs more than 1,000 people across operations.
In April this year, Just Salad selected Grubhub to introduce online ordering and delivery at select locations in the US.