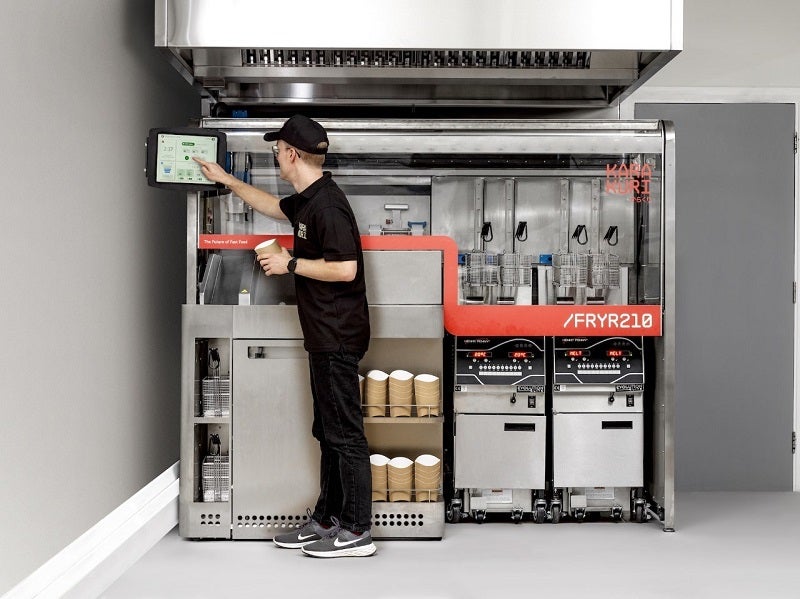 Karakuri, a UK-based robotic kitchen automation solutions provider, has announced the launch of its new /FRYR automated fry lines for restaurants.
The company claims that its new automated fry line combines robotics and real-time data analysis to provide optimal fried food production to restaurants.
Karakuri co-founder and CEO Barney Wragg said: "With more than 22 billion pounds of French fries eaten each year globally, frying is a massive business. Every restaurant knows that serving consistently crispy, fluffy fries will keep customers coming back for more.
"Our new family of /FRYR automated fry lines is changing the game for QSR and fast-casual restaurants.
"It strikes the perfect balance of food, people, and intelligent automation allowing restaurants to deliver expertly fried food with total consistency and availability, at a price point that works for their bottom line."
Karakuri added that /FRYR210 is a high-precision frying solution, which has been designed to save time, reduce food wastage, improve employee engagement, and ensures that cooked fried food is available, exactly when needed.
The company said that its robotic kitchen automation solutions are compact and will fit seamlessly into existing kitchen layouts.
Wragg added: "The /FRYR210 is the first in a family of fry line solutions. We will be expanding the /FRYR range in the future to support varying numbers of fry wells and freezers to help meet the cost and capacity demands of every restaurant."
The company plans to start the installation of its /FRYR210 at Tier 1 quick service restaurants (QSR) and fast-casual restaurants from the third quarter of this year.