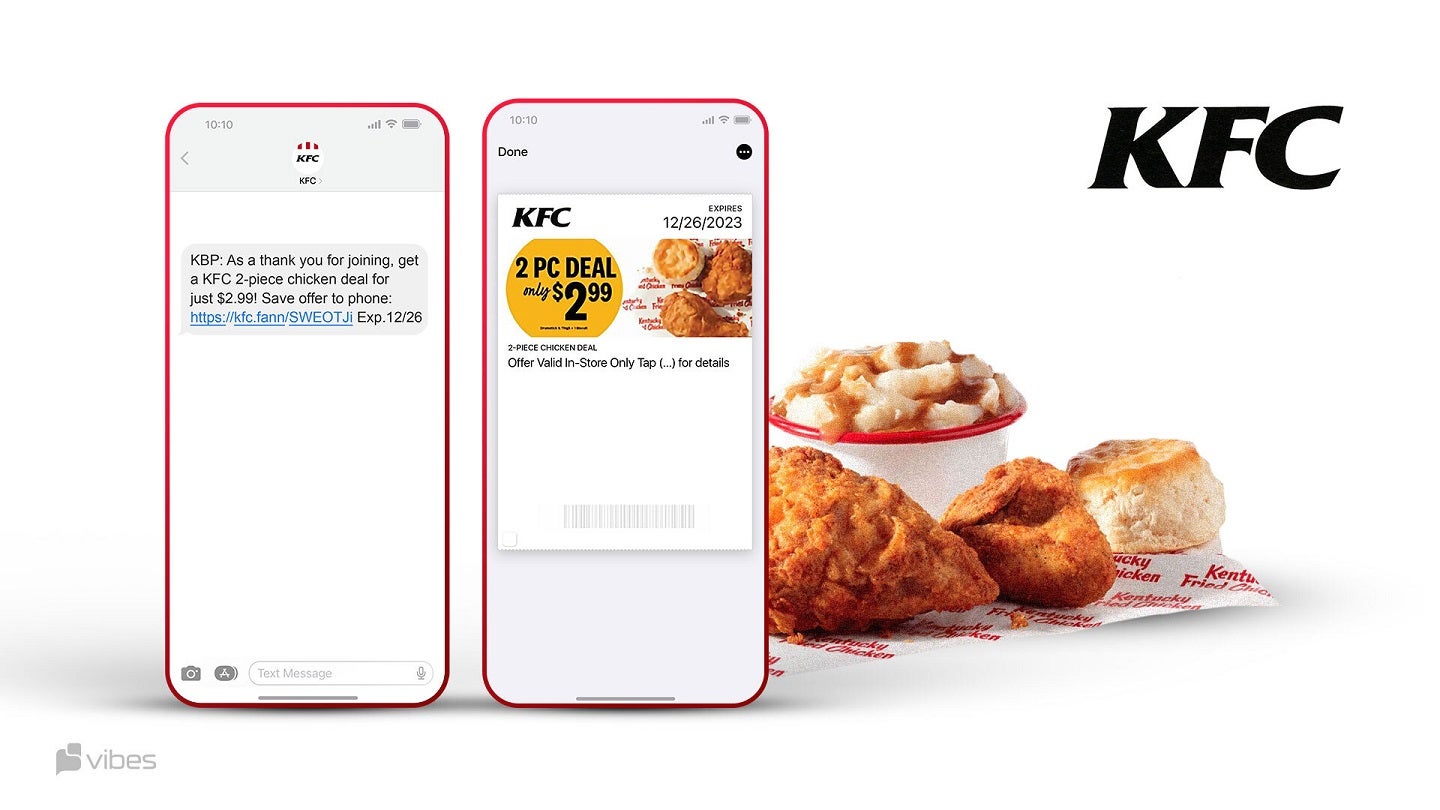 KFC franchisee KBP Brands has expanded its partnership with mobile engagement platform Vibes to roll out an SMS and Mobile Wallet Programme across 847 KFC Restaurants in the US.
KBP Brands had previously piloted an SMS and mobile wallet digital marketing programme across 162 participating KBP-owned KFC restaurants located across five US states.
Under the latest partnership, KBP plans to expand the programme across all its 847 KFC restaurants in 28 US states.
KBP Brands marketing activation vice-president Tonya Mangels said: "Our goal has been to drive profitable sales, localise our marketing to compete more effectively and deliver increased value to our guests.
"We're moving fast to expand our SMS and mobile wallet program with Vibes because of strong consumer engagement, impressive ROI and an ability to be regionally relevant in a timely manner. The text-to-enrol program is low risk, easy for consumers to join and delivers immediate advantages."
KBP Brands intends to further improve its regional marketing efforts with mobile-first tools and drive sales with trackable results with this partnership.
Vibes technology would help KBP Brands increase local consumer engagement as well as its in-store traffic and grow loyalty at its KFC restaurants.
Vibes co-founder and CIO Alex Campbell said: "We're delighted to see KBP Brands extending engagement with KFC customers in a personal, connected and authentic way.
"Expansion of this successful pilot will allow KBP even more opportunity to meet individuals wherever they are in the consumer journey."