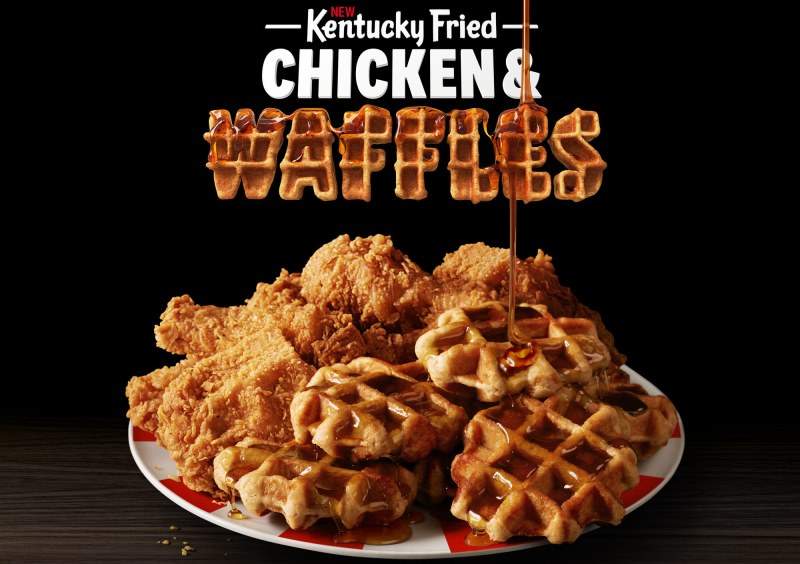 KFC has introduced a Kentucky Fried Chicken & Waffles, which will be available for a limited time across the US.
The product is a blend of extra crispy fried chicken and Belgian Liege-style waffles, which are made using yeast-raised dough and Belgian pearl sugar.
KFC US chief marketing officer Andrea Zahumensky said: "Our famous extra crispy, savoury fried chicken atop a Belgian Liege-style waffle, with the finishing touch of classic Mrs Butterworth's syrup, makes for a scrumptious dish I'd put up against versions at upscale restaurants, but we're offering it at a price just about anyone can afford. And it can be enjoyed at KFCs across the country for brunch, lunch or dinner."
The menu item will be available through 31 December across nearly 4,200 restaurants.
"We went through 15 different variations before landing on our unique Belgian Liege-style waffle."
In addition, the company is offering meal options featuring the new waffles paired with extra crispy fried chicken or extra crispy tenders, and a side of Mrs Butterworth's syrup for $5.49.
The waffles are also available as a sandwich option featuring hot honey fried chicken in between two waffles. It is priced at $5.99.
KFC US head chef Bob Das said: "When we decided to create Kentucky Fried Chicken & Waffles, we knew we had to make it really special.
"As the fried chicken experts, we had the chicken part covered. We went through 15 different variations before landing on our unique Belgian Liege-style waffle, which is sweeter and doughier than American-style waffles."