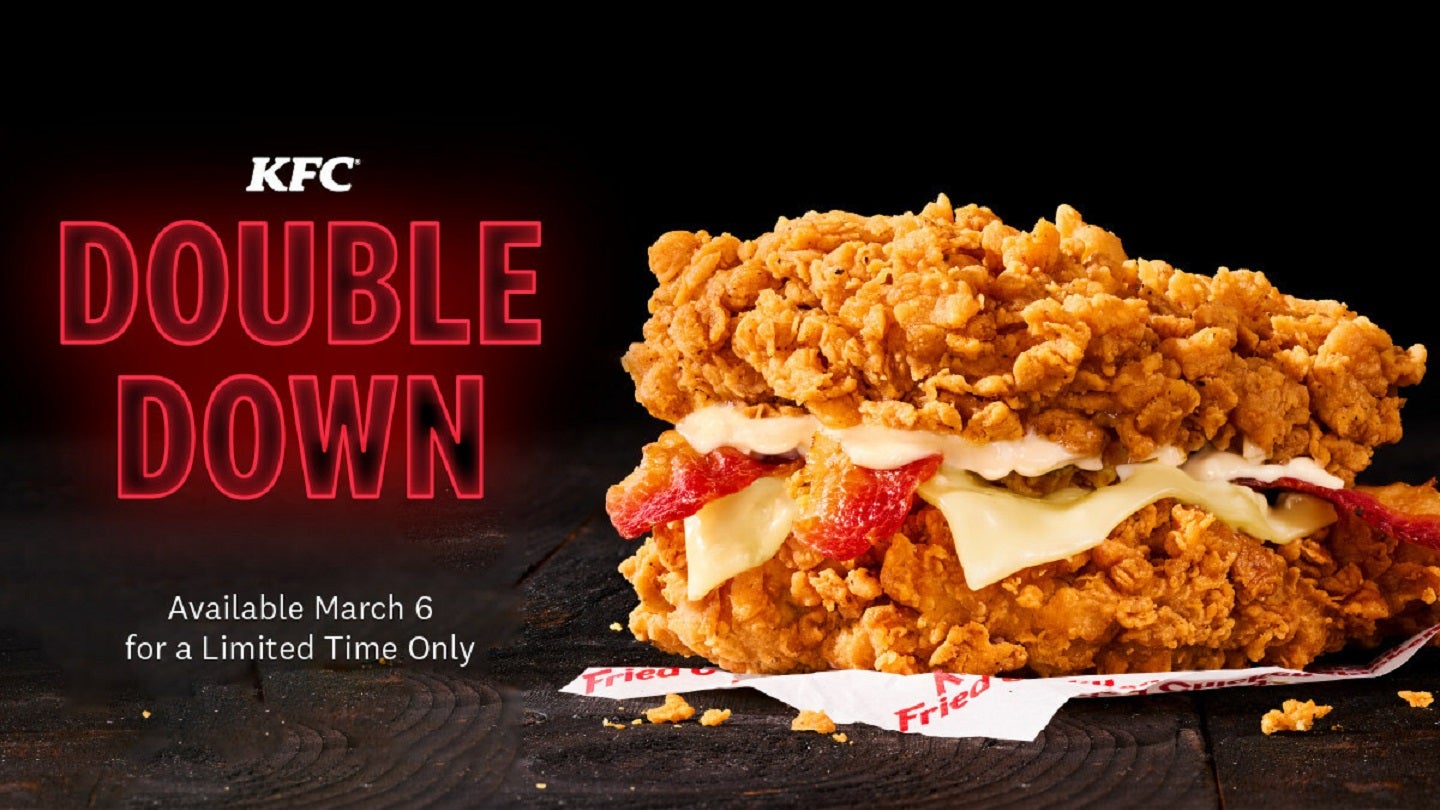 Fast-food restaurant company KFC, part of Yum! Brands, has announced the re-launch of its Double Down Sandwich after nearly a decade.
The Double Down was first launched by the American fast-food restaurant chain in 2010. It sold more than 10 million sandwiches in the first month.
KFC relaunched the sandwich in April 2014, which was the last time the menu item was available.
KFC US CMO Nick Chavez said: "The Double Down is one of the most buzzworthy fast-food menu items ever.
"After nearly a decade of people begging for its return, we're embracing the chaos, bringing back our most iconic sandwich ever for just four weeks."
"We realise leaving the buns behind isn't for everyone, so our newest Bacon & Cheese Chicken Sandwich was designed for those who are looking for the craveable taste of bacon and cheese added to the chicken sandwich perfected by the fried chicken experts."
Double Down is a bun-less sandwich, which consists of two white meat filets, two slices of cheese, and two pieces of crispy, hickory-smoked bacon, topped with either the Colonel's real mayo or spicy sauce.
Double Down will contain 950 calories. The original sandwich also contained 1,380mg of salt, which is about 60% of the daily recommendation, and 10gm of saturated fat, according to USA Today.
From 6 March, the Double Down Sandwich will be available at KFC restaurants across the US.
However, the restaurant brand noted that the sandwich will only be available for a limited period of four weeks.
In addition to Double Down, KFC will introduce a new Bacon & Cheese Chicken Sandwich, which will combine a white meat filet, cheese and crispy, hickory-smoked bacon with pickles and a brioche bun.