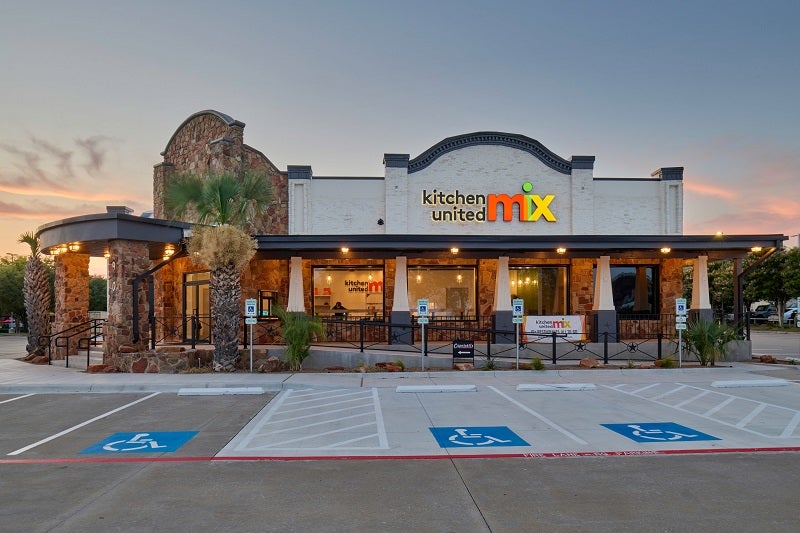 Ghost kitchen and restaurant hub technology provider Kitchen United has secured $100m to accelerate growth and expand operations in a Series C funding round.
The funding round was joined by new investors, including Alimentation Couche-Tard / Circle K, The Kroger Co, Restaurant Brands International, B Riley Financial subsidiary B Riley Venture Capital, Simon, Phillips Edison & Co, and The HAVI Group.
Existing investors, including GV, various funds managed by Fidelity Investments Canada ULC, RXR, DivcoWest, Cali Group, GoldenArc Capital, General Global Capital and Rich Product Corporation, also participated in the funding round.
The founders of Kitchen United, Harry Tsao and John Miller, as well as company CEO Michael Montagano, and NFL Super Bowl player Peyton Manning also invested in the company during the funding round.
Kitchen United's technology allows customers to place orders from multiple prepared food and consumer goods brands on the same ticket, which reduces time and expense.
Currently, Kitchen United operates nearly 200 kitchens across 20 regions and has plans to increase its technological and physical footprint in the near term.
The company plans to further develop its multi-concept ordering technology platform, which is used by customers including Burger King, Popeyes, Chick-Fil-A, Portillo's, Panera Bread, Dog Haus, Wingstop and Brinker International.
It intends to focus on the key markets of Los Angeles, New York City, Chicago and Texas, as well as other regions in the US.
With this funding round, the company has currently raised a total of $175m.
Montagano said: "This Series C financing further solidifies Kitchen United's leadership position in the industry.
"Kitchen United uniquely sits at the intersection of technology, food and real estate. Our solution serves as the technological and physical infrastructure revolutionising centrally located distribution hubs through streamlining off-premises ordering and consumption.
"To that end, we are thrilled to partner with leading investors across grocery, convenience, restaurants, malls, packaging, logistics, distribution, automation, and urban and suburban real estate development."