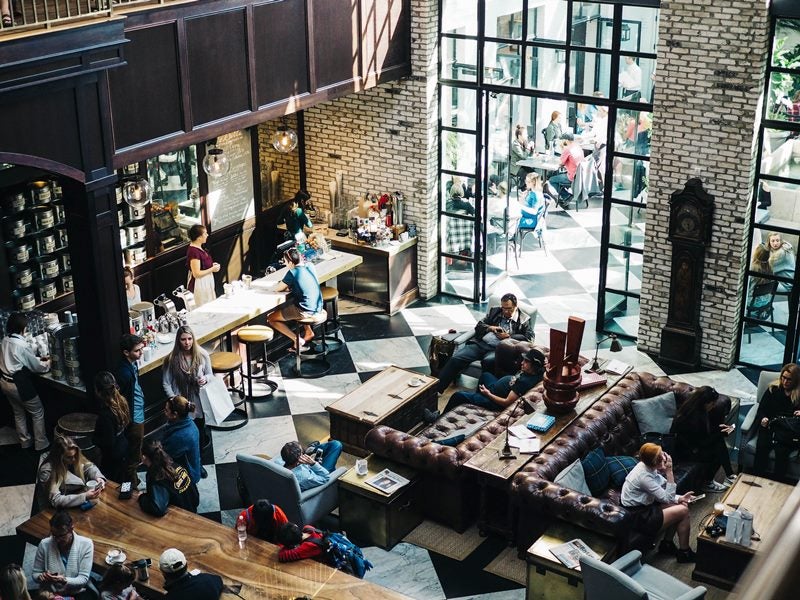 Konnect Solutions has launched a new mobile Contactless Order & Pay system for restaurants to reduce the risk of Covid-19 infection and improve the safety for the guests and staff.
The system uses the company's patent-pending wireless technology that turns customers' smartphones into instant order-and-pay devices for use inside restaurants and in drive-thrus.
The process does not require guests to download an app, connect to the Internet or use a web browser.
Instead, it allows guests with a smartphone to select the restaurant's local Wi-Fi Wireless Access Point provided by Konnect and instantly view menu and pricing information.
Users can also place orders on their smartphone and they are passed directly to the restaurant's point-of-sale (POS) system. Then, customers can either pay on their phone or use the restaurant's other available payment options.
Konnect Solutions co-founder Jim Schreitmueller said: "Restaurant operators can maintain social distancing and lower the risk of Covid-19 infection from contact between their staff, their customers and order-and-pay kiosks by using Konnect's Contactless Order & Pay solution for quick-serve counters, drive-thrus and dine-in tabletops.
"Customers can quickly place and pay for their order by skipping the process of downloading an app or navigating a restaurant's website."
Restaurants can update the menu and pricing information online in real time, using the Konnect cloud.
The Konnect cloud remembers each visitor and their order at each restaurant location in a restaurant chain without collecting personally identifiable information (PII). This will help restaurants to offer a personalised mobile experience to their guests.
Contactless Order & Pay system can be implemented without altering a restaurant's existing order process by installing single Konnect Wireless Access Point and integrating the POS system.