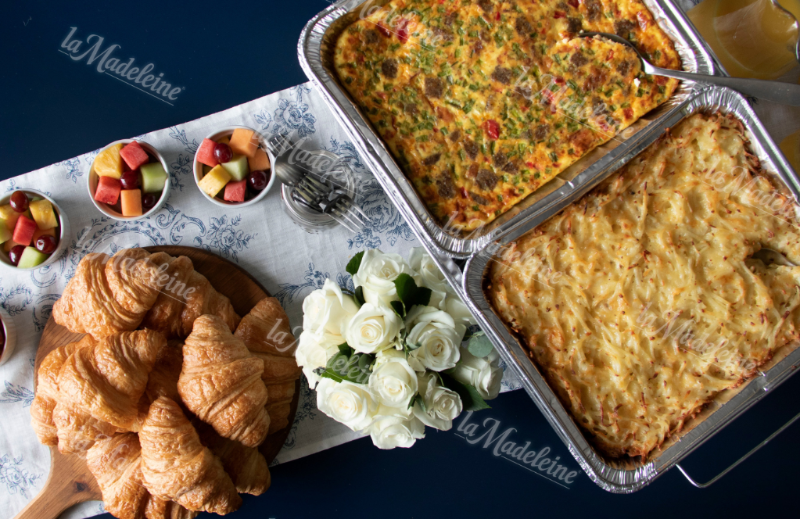 La Madeleine French Bakery & Café is offering free delivery on all orders through online food ordering company GrubHub .
Dallas-based La Madeleine's harvest & holiday menu, which is available through early January, features French recipes with a twist.
The new recipes are not only inspired by French cooking, but also by la Madeleine guests craving authentic flavors.
The seasonal menu, which is available to order now for pickup and delivery through Grubhub, features new salads, sandwiches and entrées, cookies, cakes, tarts and pies in the bakery.
The company also offers a children's menu with several breakfast, lunch and dinner entrées. Two Kid Fit Menu recipes are included in the menu to encourage healthier eating habits.
In 2018, la Madeleine forged a multifaceted partnership with Grubhub for a direct point-of-sale integration with Grubhub and MonkeyMedia across 30 corporate owned bakeries for streamlining in-house operations.
Plans also included the expansion to the rest of corporate and franchise locations throughout the year.
La Madeleine worked with the team to build and introduce its branded digital channels.
Diners can order the seasonal menu apart from everyday favorites for pickup and delivery at Grubhub.com or the Grubhub app.
Patrick Esquerré of Tours, France established la Madeleine French Bakery & Café in 1983.
In August this year, La Madeleine French Bakery & Café introduced catering menu with new breakfast, snack and salade recipes.