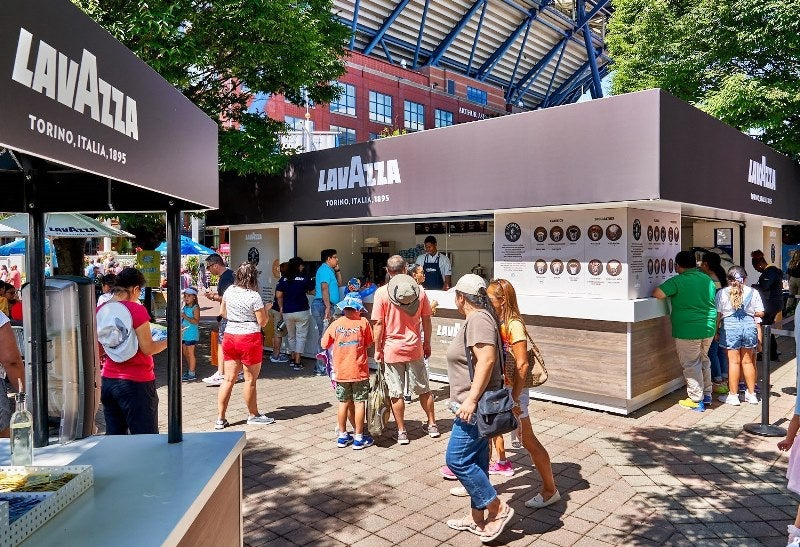 Italian coffee company Lavazza Group has received a contract to serve as the official coffee provider for the US Open Tennis Championships at the USTA Billie Jean King National Tennis Center in Queens, New York City.
The US Open Championship started on 26 August and will end on 8 September this year.
Lavazza initially partnered with US Open in 2015, and the latest contract marks the fifth consecutive year for the company.
As part of the contract, the company is currently offering coffee, through various food and beverage outlets within the arena, to athletes and audience attending the championships.
Lavazza Americas president and CEO Davide Riboni said: "For Lavazza, our commitment to curating an elevated coffee experience goes beyond the morning cup.
"We are thrilled to continue our partnership with the US Open and further our commitment to serving an authentic Italian coffee experience at premiere sports and entertainment venues all over the world."
In addition, the company has introduced two new coffee recipes including Cherry Cold Brew Lemonade and Nutty Nitro available at two Lavazza cafes in the Food Village and by the Grandstand.
Cherry Cold Brew Lemonade is a blend of Lavazza ¡TIERRA! Colombia cold brew, lemonade, and black cherry syrup, while Nutty Nitro features Lavazza ¡TIERRA! Colombia Nitro blend combined with hazelnut syrup and almond milk.
Lavazza Group started serving the tennis community through a partnership with English tournament Wimbledon in 2011.
The company has served as the food & beverage brand for all four Grand Slam tournaments, including Australian Open (Australia), Wimbledon (UK), Roland-Garros (France) and the US Open (US).