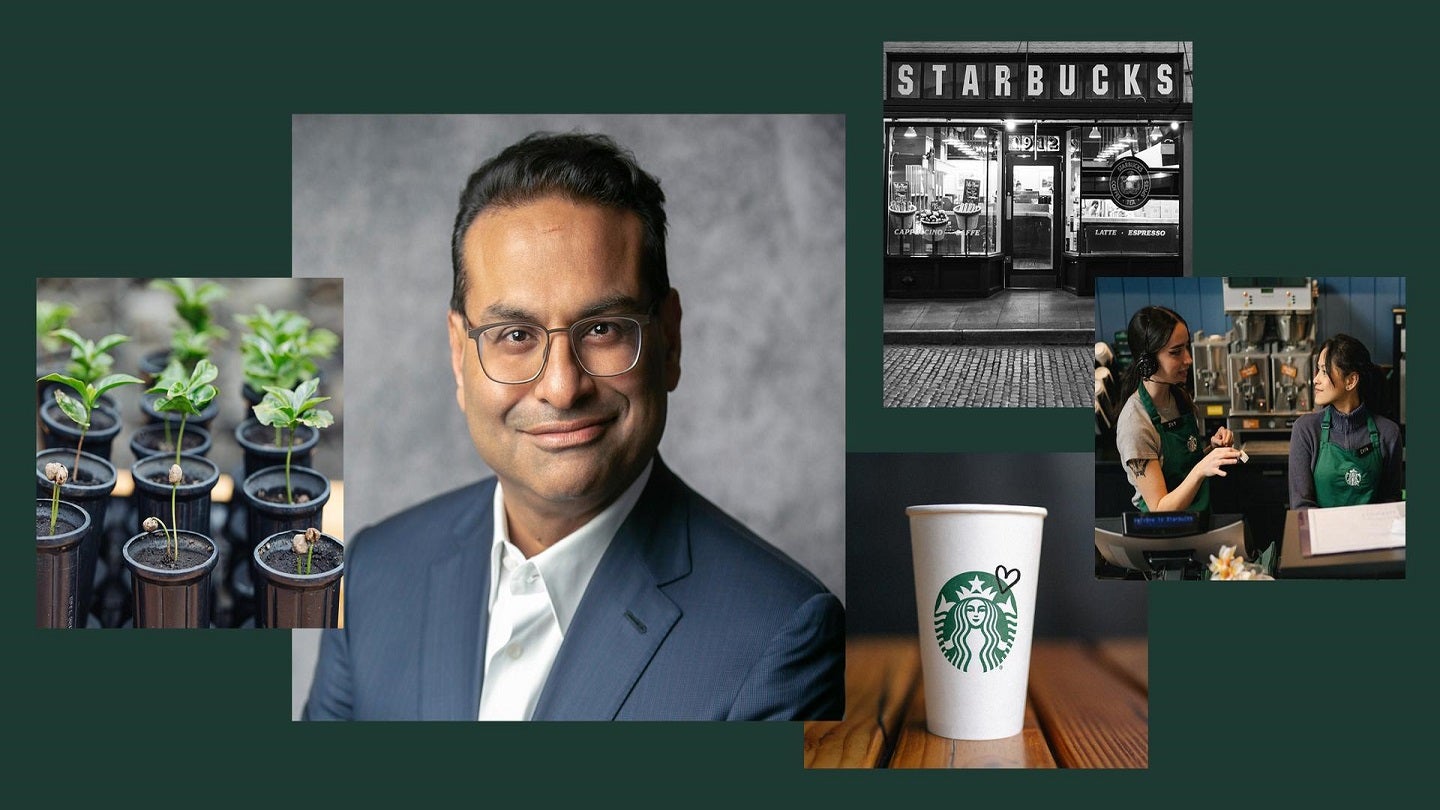 US-based coffee chain Starbucks has announced that Laxman Narasimhan has assumed the role of CEO for the company.
Last September, Starbucks named Narasimhan as the company's next CEO, replacing the company founder and, now former, CEO Howard Schultz.
Starbucks Independent Board of Directors chair Mellody Hobson said: "The board wants to express our sincerest thanks to our founder, Howard Schultz, for selflessly picking up the leadership mantle when asked – forgoing compensation and putting aside his own pursuits – for the love of our company and its partners. We would not be where we are without him."
Officially assuming the role of CEO, Narasimhan will lead Starbucks' annual shareholder meeting, which is scheduled later this week, on 23 March.
He will continue to work with the leadership team, sharing his early learnings and insights, and assessing opportunities for the company as they chart a path forward.
Narasimhan said: "I am humbled to officially step into my role as Starbucks chief executive officer, leading our incredible team of more than 450,000 green apron partners around the world.
"The foundation Howard has laid – building from scratch an iconic global brand fuelled by a lasting passion to uplift humanity – is truly remarkable, and I am honoured to have the opportunity to build on this deep heritage.
"As a human connection business, we have limitless possibilities to deliver for our partners, our customers, our investors and our communities through every cup and every connection. I am excited to work alongside our partners worldwide to unlock the limitless future of Starbucks."
Prior to joining Starbucks, Narasimhan served as CEO of Reckitt Benckiser Group, a consumer health and nutrition company.