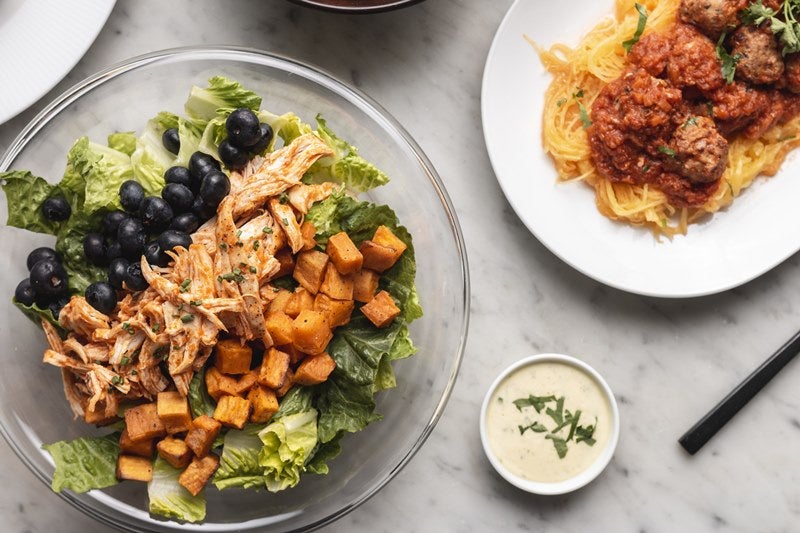 Multi-concept restaurant group Lettuce Entertain You Enterprises (LEYE) has partnered with online food-ordering and delivery marketplace GrubHub to introduce Whole30 Delivered in Chicago, Illinois, US.
Whole30 Delivered is a delivery-only restaurant concept designed by dietary meal delivery firm Whole30.
As part of the latest deal, Lettuce Entertain will operate the new virtual restaurant with Grubhub delivering the Whole30-compliant meals.
Lettuce Entertain You Enterprises president RJ Melman said: "We are thrilled to be working with two great organisations, Whole30 and Grubhub, in putting together, what we think is a very different delivery-only concept. We think Whole30 is a great step forward for delivery-only kitchens."
The restaurant group's cooking team worked in collaboration with Whole30 on the menu of the new concept.
Customers can place orders for lunch and dinner from a range of menu choices including Thai chicken-coconut-curry soup, Melissa's buffalo chicken salad, spaghetti and meatballs, and roasted chicken tikka masala.
Whole30 CEO and founder Melissa Urban said: "While we love teaching participants how to cook Whole30 meals at home, it's a game-changer to have accessible, compliant, fast options for busy days.
"As a single mum and CEO, I'm already imagining how Whole30 Delivered could save the day with delicious, hearty meals when meetings run late or I'm travelling a lot."
Grubhub president and CFO Adam DeWitt said: "We are really excited to help Lettuce Entertain You bring its compelling new Whole30 concept to life. Lettuce has been at the forefront of innovative food concepts for decades, and our close partnership provides great food and unique offerings to diners.
"It's Grubhub's goal to give diners the industry's widest variety of food choices. Whole30 Delivered adds an exclusive option to our marketplace for healthy and delicious meals."
Lettuce Entertain You Enterprises licences and manages more than 130 locations in Illinois, Minnesota, Maryland, Nevada, California, Virginia and Washington DC.