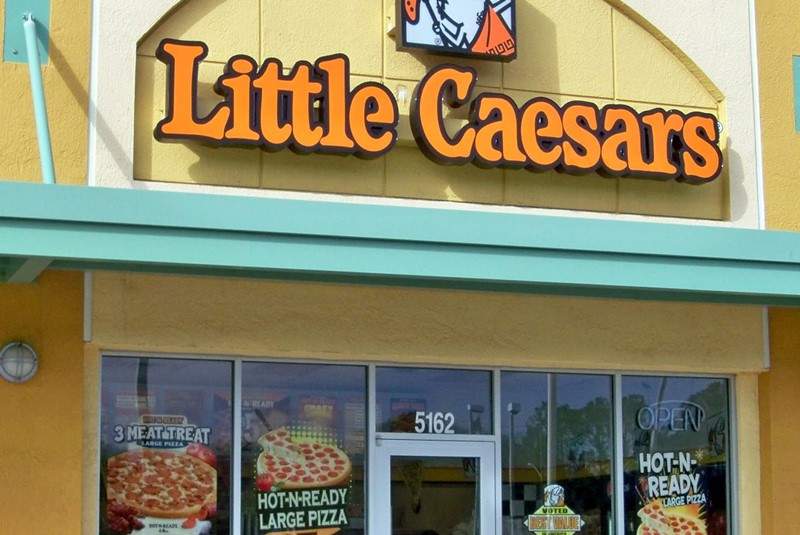 Restaurant management company Sizzling Platter has partnered with American pizza chain Little Caesars to introduce its new Reserve-N-Ready service across 55 Little Caesars locations.
The Reserve-N-Ready service combines mobile ordering, pre-payment and self-service pick up for customers using the self-service mobile order pick-up device, Pizza Portal.
Co-developed with Apex Supply Chain Technologies, the Pizza Portal uses automated self-service hot-holding technology to prepare and deliver pizza based on a customer's order.
Customers can order pizzas and pre-pay through the Little Caesars mobile app, which will alert the customer when the order is ready.
The service will allow customers to skip the queue and instead enter a three-digit pin or QR code in the device and then take away their order through a secured compartment.
Little Caesars' mobile app offers expanded menu options and an option for customers to choose toppings of their choice.
"It's an honour to be the first to make our flexible pick-up service available in Utah."
The pizzas are made using mozzarella and Muenster cheese, store-made dough and sauce made from Californian tomatoes.
Sizzling Platter marketing director David Tresko said: "Reserve-N-Ready is a game changer in the restaurant business, aimed to improve the customer experience while delivering convenience and quality.
"It's an honour not only to be the first to make our flexible pick-up service available in Utah but also to provide flexibility for customers at 55 of our state's locations."
Headquartered in Michigan, Little Caesars currently operates stores in 22 countries and territories across the world.
Sizzling Platter currently operates more than 400 units in 13 states and multiple countries worldwide.
The company's portfolio includes Dunkin' Donuts, Little Caesars, Wingstop, Sizzler and Red Robin.