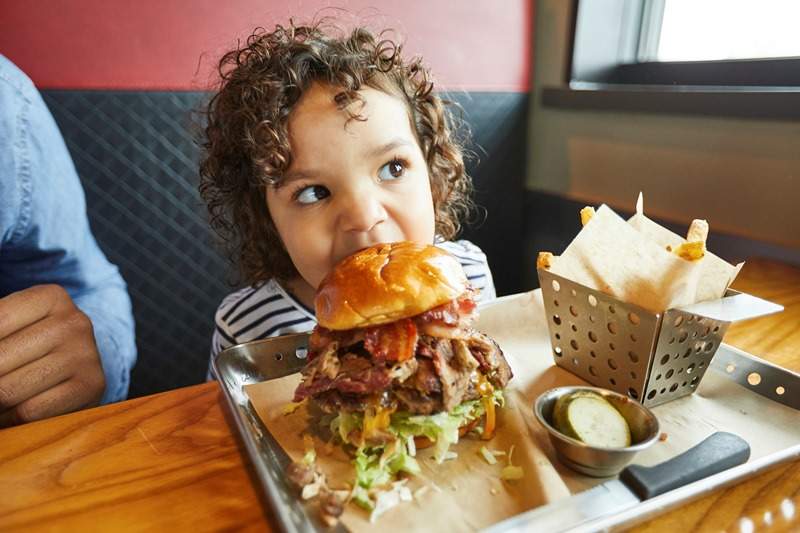 London Mayor Sadiq Khan is set to impose a ban on junk food advertising across the UK's Transport for London (TfL) network, in a move to help tackle child obesity in the city.
Starting 25 February 2019, the ban will cover TfL's entire advertising estate, including underground, TfL rail, buses, overground, Docklands Light Railway, roundabouts and bus stops owned by TfL, river services, trams, Emirates Air Line, Victoria coach station, Dial-A-Ride, and taxi and private hire vehicles.
The decision follows positive responses from more than 3,000 Londoners about the ban proposal that was sought through a public consultation launched this May.
The proposal covers all adverts for food and non-alcoholic drinks high in fat, salt and/or sugar, which are considered 'less healthy' under Public Health England guidelines.
Following the ban, advertising on products such as sugary drinks, cheeseburgers, chocolate bars and salted nuts will not be accepted. However, adverts on unsalted nuts, raisins and sugar-free drinks will be accepted.
"Londoners have shown overwhelming support for a ban on adverts for junk food and drink on our transport network."
The regulation will allow food and drink brands, restaurants, takeaways and delivery services to promote only their healthier products, rather than simply advertise brands.
Commenting on the ban, Khan said: "Child obesity is putting the lives of young Londoners at risk and placing huge pressure on our already strained health service.
"It is absolutely imperative that we take tough action against this ticking timebomb now, and reducing exposure to junk food advertising has a role to play in this – not just for children, but parents, families and carers who buy food and prepare meals.
"It's clear that advertising plays a huge part in the choices we make, whether we realise it or not, and Londoners have shown overwhelming support for a ban on adverts for junk food and drink on our transport network.
"It's completely unacceptable that in a city as prosperous as London, where you live and the amount you earn can have a massive impact on whether you have access to healthy, nutritious food. I'm determined to change this."
However, the regulation offers an opportunity for food and drink brands to advertise particular products, which are considered 'less healthy', if they can demonstrate that the products will not contribute to diets high in fat, salt or sugar (HFSS) in children.
TfL and the Mayor's office will now work with brands, advertisers and public health bodies to agree to a robust approach to assess such products.