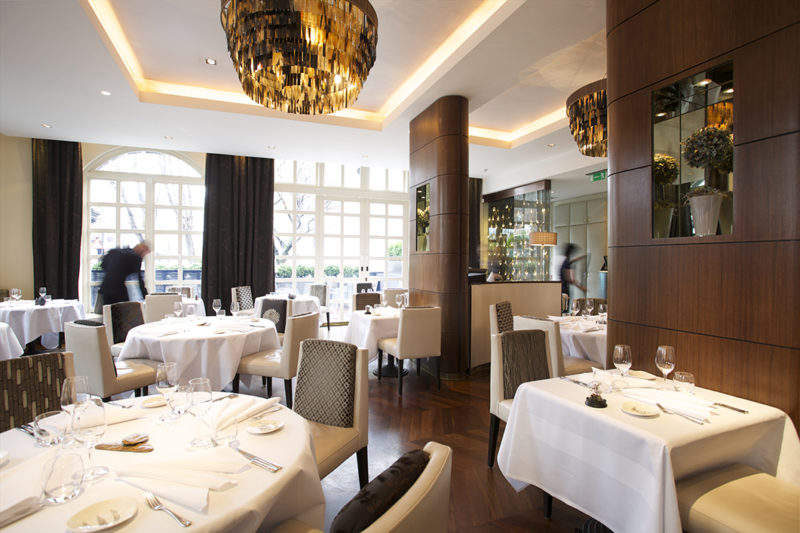 Eating out destinations in London dominate a recently published list of the top 100 restaurants in the UK, with venues in the capital accounting for 93% of those featured.
The top ten restaurants are all London-based with only six eateries located outside of the M25 featuring on the list from online booking website, OpenTable.
The non-London sites in the top 100 were Forage & Charter (Edinburgh), Number 16 Restaurant (Glasgow), Peace and Loaf Restaurant (Newcastle), Stones Restaurant (Matlock, Derbyshire), The French Table (Surbiton) and Wild Mushroom (Westfield, East Sussex).
For a third year in a row, The Ledbury retained the number one spot. Led by head chef Brett Graham, it serves contemporary European cuisine paired with fine wines.
European cuisine featured heavily on the list, with 20% of the restaurants specialising on dishes from the continent.
Second in the table was The Five Fields restaurant in Chelsea while listed third was Mayfair seafood site, Scott's Restaurant.
The list was compiled from more than 730,000 verified OpenTable diner reviews from across more than 6,500 restaurants the UK in the last 12 months.
Adrian Valeriano, vice president, OpenTable Europe, said: "London retains its reputation as the UK's culinary capital, but we continue to see outstanding restaurants from across a number of cities including Glasgow, Edinburgh, Newcastle and Chester appearing on the list."