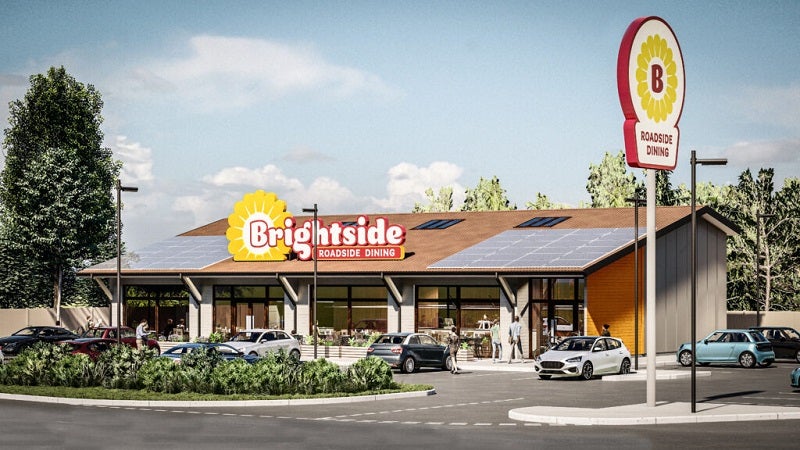 Café-bar and restaurant operator Loungers has announced the launch of its new roadside restaurant brand, Brightside, in the UK.
Loungers' new restaurant brand aims to return genuine hospitality to the sector, which has been dominated by drive-thru and quick-service restaurant (QSR) concepts in recent years.
Brightside will offer a wide range of food products, including freshly cooked classic, comfort food-style dishes, burgers, pizzas and a kids' menu.
Loungers will initially open three restaurants, with the first location planned on the A38, south of Exeter. This restaurant will be opened in February 2023.
The two further initial locations are planned on the A303 near Honiton and A38 near Saltash. They will open next spring.
In the coming year, Loungers plans to expand Brightside's footprint by opening new restaurant locations across the UK.
Loungers founder and chairman Alex Reilley said: "Brightside will have a contemporary, welcoming and warm feel, whilst also evoking nostalgia for a time when motoring in the UK was a more exciting experience. We want it to be an integral part of our customers' journey planning, and something both adults and children alike look forward to.
"We believe that Brightside will really shake up what has become an uninspiring sector and that there is potential to roll out Brightside across the UK in the coming years.
"Our expertise in high-quality, great value all-day dining, developed through Lounge and Cosy Club, gives us confidence that Brightside can bring proper hospitality back to roadside dining across the UK."