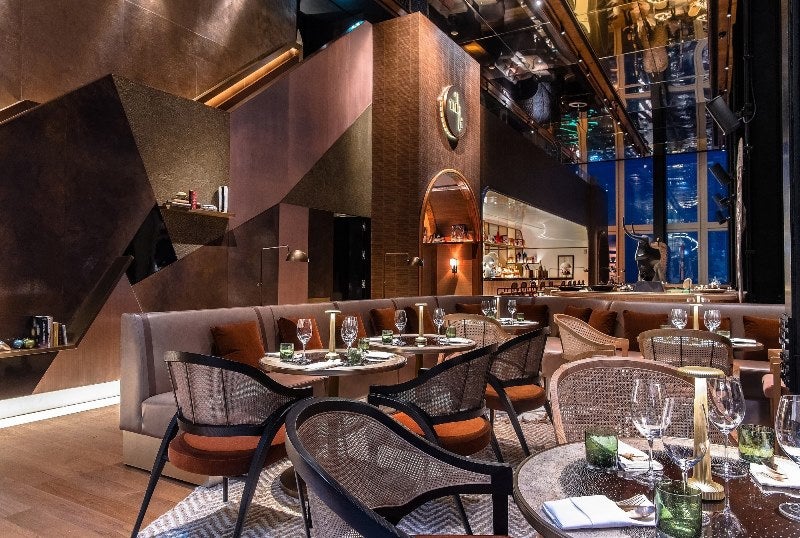 Restaurant and bar Mahanakhon Bangkok SkyBar has opened for commercial service at the mixed-use skyscraper King Power Mahanakhon in Bangkok, Thailand.
Located on the 76th and 77th floors of the skyscraper, the new dining destination features indoor and outdoor seating areas, as well as VIP lounges to offer a comfortable dining experience for guests.
King Power Mahanakhon managing director Marc Begassat said: "Following the successful launch of Thailand's highest observation deck last November, it is a pleasure to announce the opening of Mahanakhon Bangkok SkyBar, Thailand's highest restaurant and bar.
"This new milestone is a result of our passion for creating an exceptional dining destination and key landmark within a location that truly celebrates the city.
"We look forward to welcoming local and international visitors to King Power Mahanakhon as we continue to add unique attractions to Thailand's tourism landscape."
The restaurant and bar have been designed by Tristan Auer's team at Wilson Associates.
In addition, the Bangkok SkyBar offers a menu featuring Western and Asian cuisines, along with creations by executive chef Joshua Cameron.
It also offers a range of classic cocktails and more than 100 curated wines with an emphasis on natural wines.
Johan Per Simon Davidsson will lead the Mahanakhon Bangkok SkyBar. Visitors can expect beverage, entertainment and shows at the venue in the near future.
Auer said: "The eclectic, yet elevated nature of this oasis in the clouds mirrors the style that our team is known around the world for bringing to our work.
"Mahanakhon Bangkok SkyBar was designed to be equal parts welcoming and energetic and we are honoured to have been selected as the team to bring that vision to life."