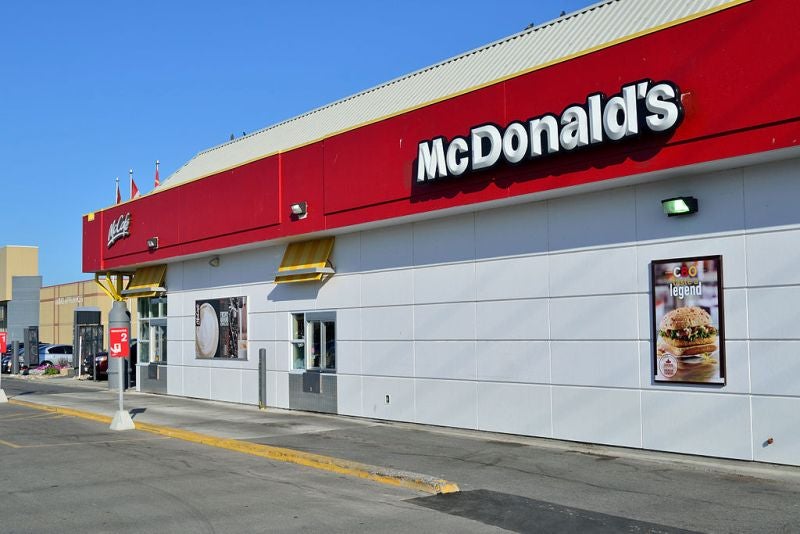 Fast food chain McDonald's in Canada is set to introduce two new 'Green Concept Restaurants' in London, Ontario and Vancouver, British Columbia.
The two restaurants are part of the company's commitment towards sustainable packaging and reduce its environmental footprint. The company is also committed to source 100% of guest packaging from renewable and/or recycled materials.
Green Concept Restaurants will use packaging options currently available at McDonald's, but will also test new items to be introduced in the future.
The Vancouver restaurant will be located at 3444 E Hastings St, and the London restaurant will be located at 1033 Wonderland Rd South.
McDonald's Canada president and CEO John Betts said: "We are proud of the progress our Canadian organisation is making towards our global packaging sustainability goals – it matters to our guests and we will continue taking our environmental responsibility seriously.
"Our Green Concept Restaurants are an exciting new innovation as part of our on-going sustainable journey.
"They are an example of how we're able to use our scale for good and keep raising the bar on what it means to be a responsible company committed to people and the planet."
As part of its commitment, the fast casual chain will pilot a fully re-pulpable medium size cup for cold beverages featuring an aqueous coating.
It will also introduce new fibre lids made from 100% Forest Stewardship Council (FSC) certified wood fibre in a bid to reduce straw usage. They will be tested on all three cold cup sizes.
Other sustainable products launches planned by the company include wooden cutlery, wooden stir sticks, and paper straws.
McDonald's expects to remove more than 1,500t of packaging materials from its Canadian operations by introducing a smaller napkin made using recycled fibre in all restaurants; replacing McWrap carton with McWrap wrap; eliminating foam from the gravy bowl and breakfast platter; and removing paper from the outer layer of small coffee cup.
The company also added a How 2 Recycle (H2R) label to its Happy Meal boxes, clear cups and carryout bags to educate customers on how to recycle packaging.