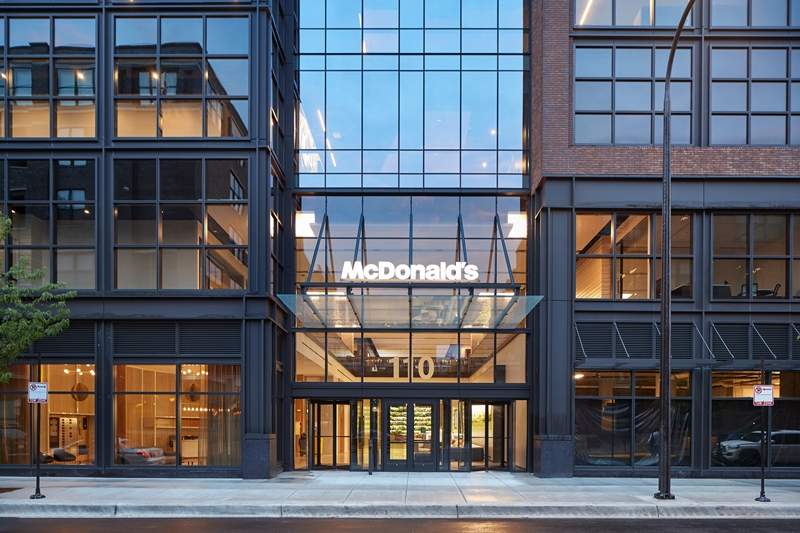 Global fast food chain McDonald's has opened its new corporate headquarters in the West Loop neighbourhood in Chicago.
The move to Chicago, where the company operated its headquarters from 1955 to 1971, is part of McDonald's efforts to maximise employee collaboration.
The building will house a Hamburger University (HU) location for around 2,000 employees and future executives.
McDonald's president and CEO Steve Easterbrook said: "Our move back home to Chicago is about more than a building, it's symbolic of our journey to transform our brand and become more closely connected with our customers.
"McDonald's move back to Chicago reinforces its commitment to emerging leaders."
"Our new location enables us to better listen, learn and engage with our customers whilst providing a modern, worker-friendly headquarters that fosters collaboration and re-energises employees. We are thrilled to join the West Loop and add to the vitality of this community."
The Chicago headquarters feature work neighbourhoods with huddle rooms, communal tables, workstations, private phone rooms and personal lockers for employees' flexibility.
Other features of the new building include a conference centre to accommodate 700 employees, a Work Café which includes a McCafé to serve barista style coffee and Canadian pastries to employees, a tech bar for employees' technological needs, a fitness centre and several outdoor terrace spaces.
The building houses McDonald's experience of the future (EOTF) restaurant concept, offering a rotational menu from around the globe along with classic menu items.
The restaurant features self-order kiosks, table service, enhanced hospitality, mobile order and payment and McDelivery with Uber Eats.
McDonald's corporate headquarters also includes Happy Meal toy displays, vintage tokens and a tribute wall to the chains leaders, inventors and operators.
McDonald's employee and co-chair of the company's Young Professionals Network Brittany McDonough said: "McDonald's move back to Chicago reinforces its commitment to emerging leaders who value increased opportunities to be part of a dynamic cultural and civic community."