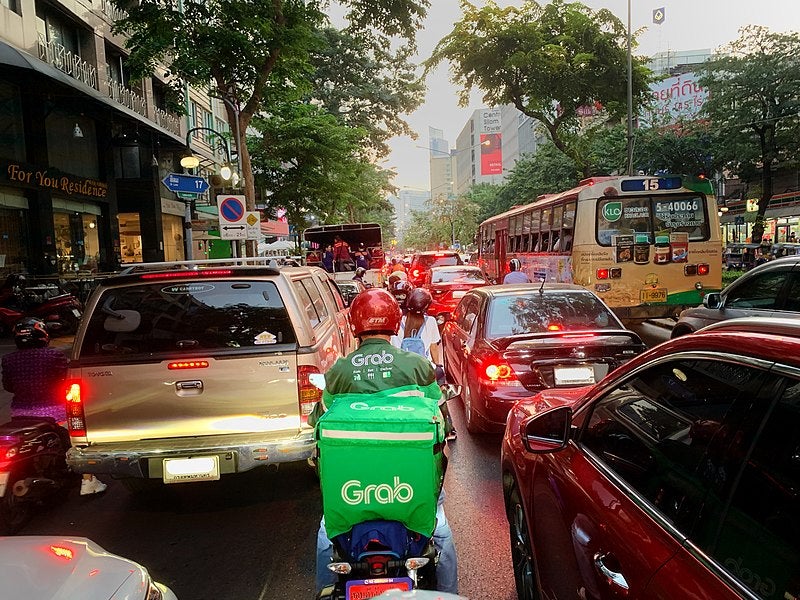 McDonald's Singapore has extended its partnership with technology company Grab to improve the quick-service restaurant (QSR) experience in the country.
The new partnership builds on an existing collaboration that initially started in 2018.
Under the new partnership, McDonald's has integrated the GrabExpress service into its online ordering channels, such as the McDelivery app and McDelivery website, in a bid to bolster on-demand delivery capabilities.
Currently, GrabExpress is McDonald's primary logistics partner.
The extended collaboration will also involve the integration of GrabPay and GrabRewards into McDonald's online and in-store systems.
This integration will enable McDonald's customers across Singapore to pay for their purchases using GrabPay, which will be accepted for over-the-counter payments as well as for purchases made through Self-Ordering Kiosks and Drive-Thru locations.
Additionally, the integration will enable customers to earn GrabRewards points. These points can be redeemed for McDonald's vouchers and merchandise available on the GrabRewards catalogue.
McDonald's Singapore general manager Benjamin Boh said: "We're excited about this synergistic partnership with Grab which is the first-of-its-kind in Southeast Asia.
"By tapping Grab's eco-system of services, it adds to our promise of greater digital convenience and accessibility for our customers, so they can enjoy their McDonald's favourites seamlessly. It also opens up the world of McDonald's to more Grab users."
McDonald's and Grab have also agreed to create a unified insights platform, which will combine trends and statistics across their ordering channels.
The platform will enable both companies to understand customer preferences and create suitable deals and campaigns.
Grab Singapore managing director Yee Wee Tang said: "McDonald's and Grab have shared many firsts together. They were our first QSR partner on GrabFood in Singapore, and also the first restaurant to trial some of our new products and solutions, such as point-of-sale integration and GrabAds, which has seen tremendous success.
"Today, we are excited to announce another first – the first multi-prong partnership with a QSR chain in Southeast Asia to transform the online and in-store experience for consumers in Singapore."