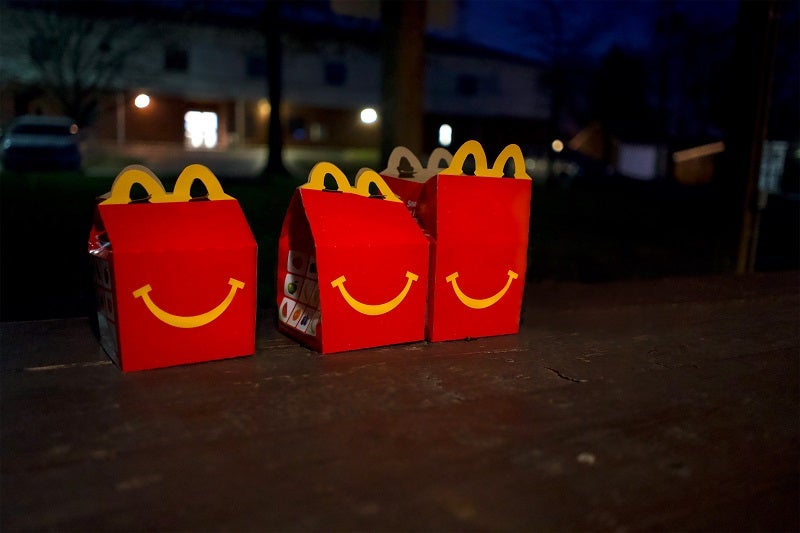 McDonald's has reportedly finalised an agreement with Indian fast-moving customer goods (FMCG) giant ITC Limited for the inclusion of the company's mixed fruit B Natural beverage in certain Happy Meal offerings.
The Happy Meal, which has been designed specifically for children, consists of a vegetarian or egg burger, a cup of hot corn, and a toy.
With this new partnership, the McDonald's Happy Meal will now also include the ITC B Natural fruit beverage.
ITC claims that its mixed-fruit drink is a combination of six Indian fruit juices and contains fruit pulp, as well as puree.
The company further added that its beverage is a good source of vitamins A and C.
ITC Limited dairy and beverages chief operating officer Sanjay Singal said: "At ITC Limited, we are committed to delivering products to consumers that are differentiated and cater to their evolving needs.
"With consumer-led and science-based products as offerings, B Natural has been at the forefront of reinventing the fruit beverage category with the introduction of beverages that are not made from concentrate, artificial colours and preservatives.
"Such brand partnerships to set new standards for the industry are indeed encouraging and exciting. We are confident that the addition of the wholesome and nutritional B Natural mixed fruit beverage with no added sugar will make the Happy Meal more enjoyable."
McDonald's will be rolling out its new Happy Meal combination across restaurants in the south and west regions of India.
McDonald's India (west and south) marketing and communications director Arvind R P said: "At McDonald's, we have always been cognisant of the needs and demands of our ever-evolving consumers.
"Children are an integral part of the McDonald's family, and we are excited to bring this new wholesome Happy Meal to them."