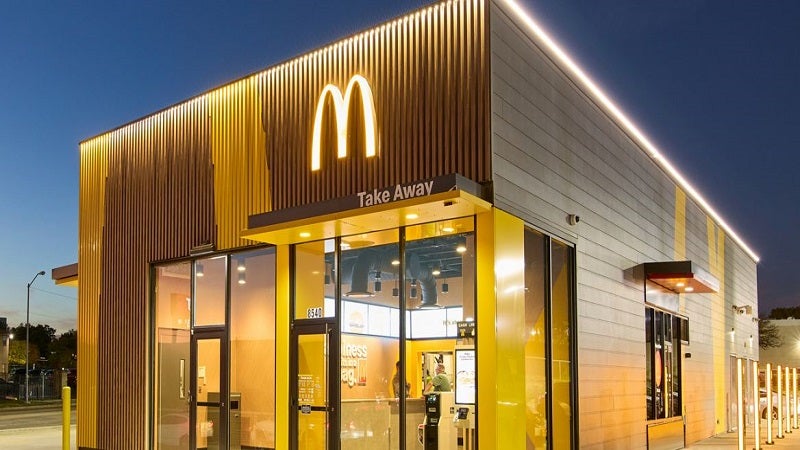 Multinational fast food chain McDonald's has unveiled its new test restaurant, a small format model designed for on-the-go customers, outside Fort Worth, Texas, US.
The new test location has an order ahead lane that is a separate drive-through lane, allowing customers to place their order ahead of arrival through the McDonald's app and pick up the delivered order from a food and beverage conveyor belt.
The restaurant company stated that this new option allows customers to skip the traditional drive-through line and receive their orders more quickly.
McDonald's Global Design and Restaurant Development senior director Max Carmona said: "At McDonald's, we've been setting the standard for Drive-Thrus for more than 45 years.
"As our customers' needs continue to change, we are committed to finding new ways to serve them faster and easier than ever before."
The new test restaurant concept is smaller than a traditional McDonald's restaurant in the US.
It has a delivery pick-up room inside the premises for couriers to retrieve orders quickly and conveniently.
Additionally, there are kiosks, to allow customers to place their orders to go, and a pick-up shelf for orders.
The restaurant has several parking spaces for curbside order pick-up as well as designated parking spaces for delivery drivers.
The McDonald's franchisee operating the test restaurant, Keith Vanecek, said: "The technology in this restaurant not only allows us to serve our customers in new, innovative ways, but it also gives our restaurant team the ability to concentrate more on order speed and accuracy, which makes the experience more enjoyable for everyone."