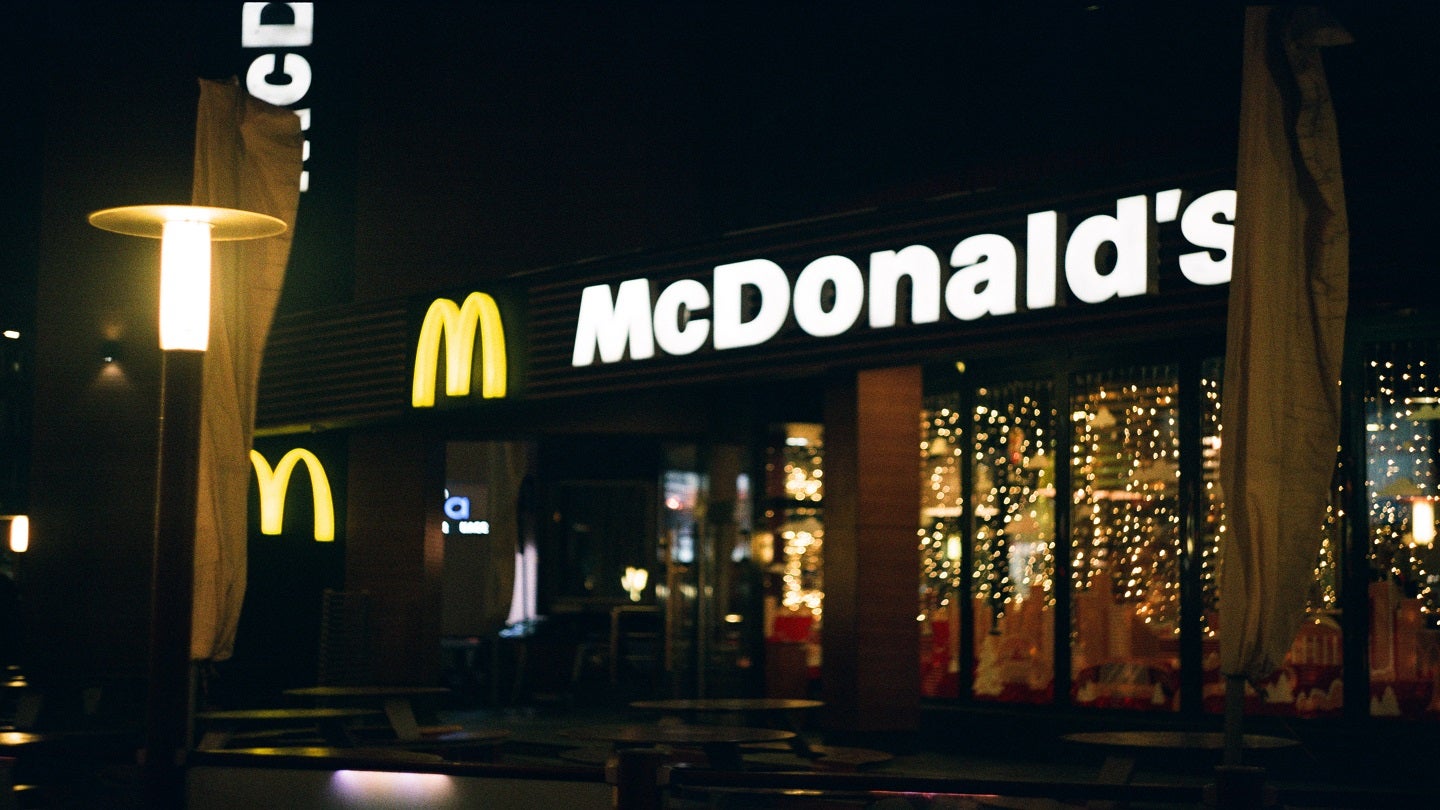 McDonald's has reported a net income of $1.8bn, or $2.45 per share for the first quarter (Q1) of 2023.
This is a surge of 63% compared with $1.1bn, or $1.48 per share, in 2023.
For the quarter that ended on 31 March 2023, the company's consolidated operating income rose by 10% to $2.53bn.
Revenues rose by 4% to $5.89bn from $5.66bn in the same period a year ago.
Its global comparable sales were up by 12.6%, reflecting strong comparable sales across each segment.
The company noted that comparable sales in the US market benefited from strategic menu pricing and positive comparable guest count growth.
McDonald's performance in the internationally operated markets was driven by strong comparable sales across the Big Five markets, namely Australia, Canada, France, Germany and the UK.
In the international developmental licensed markets, comparable sales in the latest quarter also improved across the segment.
The company's systemwide sales have also seen a growth of 9% in Q1 of 2023
During the period under review, the restaurant company's digital systemwide sales across its top six markets were nearly $7.5bn, accounting for almost 40% of its systemwide sales.
McDonald's president and CEO Chris Kempczinski said: "Our strong first quarter results demonstrate that our Accelerating the Arches strategy is working, as comparable sales grew 12.6% through a healthy balance of strategic menu price increases and positive traffic growth.
"Running great restaurants is fundamental to our business momentum. We have refocused on operational excellence through our global Performance and Customer Excellence (PACE) initiative and we've seen significant customer satisfaction improvement around the world.
"Amidst a challenging operating environment, customer demand for McDonald's Brand remains strong."