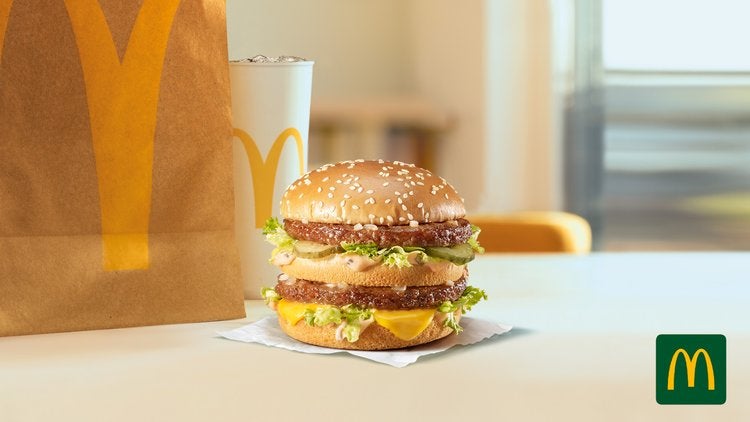 McDonald's has announced that its menu will become available on the Deliveroo app in the UK as part of a long-term strategic global partnership between the two companies.
Deliveroo customers will be able to order from McDonald's full menu through McDelivery on Deliveroo from Q2 2022 in the UK.
Deliveroo already partners with McDonald's in several countries, including France, Italy, Belgium, Australia, Hong Kong, the United Arab Emirates (UAE) and Kuwait.
The partnership in the UK is expected to help McDonald's meet consumer demand for delivery while boosting choice for Deliveroo customers.
The partnership will cover a select number of McDonald's UK restaurants when the service begins in the summer. Expansion of the service across the country is planned for later in the year.
McDonald's UK and Ireland (UKI) CEO Alistair Macrow said: "Since we launched McDelivery in 2017, the service has gone from strength to strength. More than 1,200 of our restaurants now offer delivery, and our delivery offer continues to be incredibly popular with customers. We look forward to welcoming Deliveroo and their riders into our suite of McDelivery partners, enabling us to deliver directly to more of our customers across the UK, so they can continue to enjoy their favourite McDonald's menu items".
Deliveroo chief business officer for UKI Carlo Mocci said: "We are delighted to be expanding our partnership with McDonald's through this global agreement. This will bring McDonald's iconic menu to millions of consumers.
"Deliveroo already works with McDonald's in several markets and expanding our partnership to the UK will excite our UK consumers. Deliveroo's mission is to become the definitive online food company, and working with McDonald's will help us to achieve this, offering people the widest choice and best online delivery experience."
The news comes as McDonald's has decided to exit the Russian market for good due to the 'humanitarian crisis' caused by the war in Ukraine.
This follows the restaurant chain's decision in March to temporarily close its restaurants in Russia in the wake of Moscow's military incursion on Ukraine.
The company has been operating in Russia for more than thirty years.