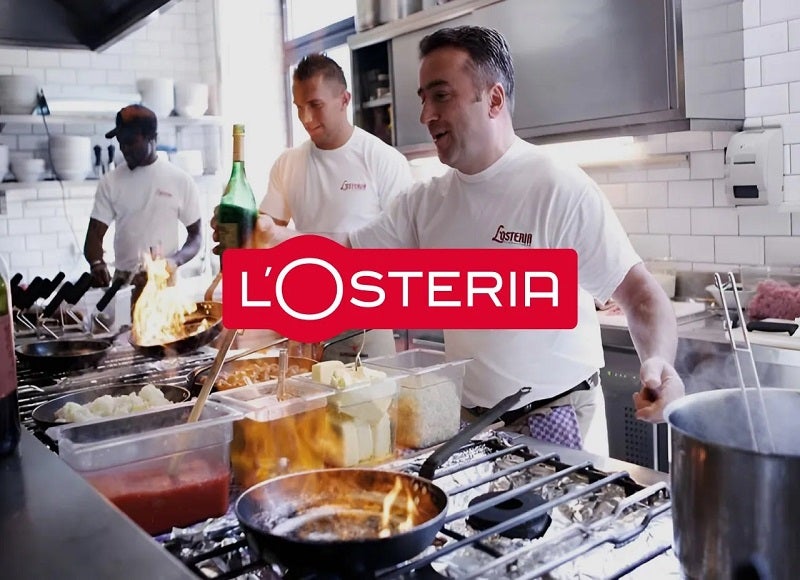 Czech Republic-based private investment firm McWin, which has a focus on the foodservice and food technology sectors, has agreed to buy a majority stake in FR L'Osteria (L'Osteria), a casual dining operator in Germany and Austria, in a deal that values the business at almost €400m.
L'Osteria founders Klaus Rader and Friedemann Findeis will remain as significant minority shareholders following the deal's completion.
Set up in 1999, L'Osteria serves Italian cuisines and currently operates 157 restaurants, with more than 6,000 employees, across the DACH (Germany, Austria and Switzerland) region, UK, France, Luxembourg, Netherlands and the Czech Republic.
The deal with McWin will support and increase the speed of the group's expansion plans in new and existing markets across the continent, including Germany.
Furthermore, the transaction represents a huge investment for the €525m McWin Restaurant Fund (MRF), which was launched last August.
With this deal, the total count of restaurants in the portfolio of McWin and its affiliates will reach 1,500.
McWin partner and head of food service Harry Goss said: "We are pleased to be partnering with the founders of L'Osteria, who are industry veterans, having built multiple successful businesses over the last three decades, and its top-notch management team, led by CEO Mirko Silz, on their next phase of growth.
"The leadership team has achieved many admirable milestones, opening more than 100 restaurants in Germany, successful expansion into seven further international markets, adept navigation of COVID and a market-leading recovery that followed it.
"We look forward to working with them to reach new heights over the near and medium term."
L'Osteria founders Rader and Findeis said: "We are delighted to be working together with McWin on the further development of L'Osteria in the future and realising our vision 'the Joy of Italy, everywhere for everyone' with them.
"The team around Henry McGovern and Steven K Winegar has a rich experience in the foodservice sector as well as in brand building and expansion, which makes McWin the ideal partner for our ambitious growth and internationalisation plans.
"We, our leadership team and the entire L'Osteria Famiglia are looking forward to partnering with McWin and taking the L'Osteria success story to the next level."
Subject to regulatory approval, the deal is expected to close in the first quarter of the year.
Bryan Cave Leighton Paisner and KPMG served as the legal and financial advisers, respectively, to McWin.
L'Osteria and their shareholders were advised by Ferber & Co and Deutsche Bank on mergers and acquisitions, Dechert on legal, and PWC as well as Steiner & Partner on both tax and financial aspects.