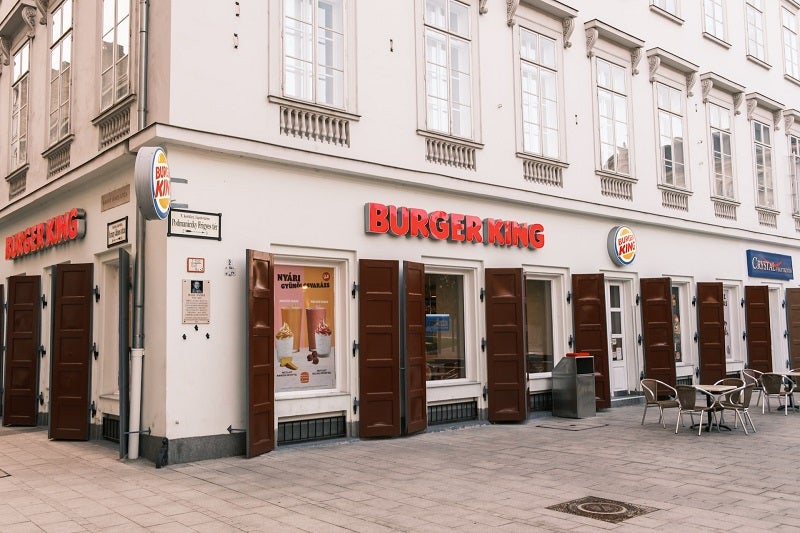 Restaurant Brands International (RBI) has awarded an affiliate of restaurant operator McWin the exclusive master franchise and development rights for the Burger King and Popeyes brands in several countries in Eastern Europe.
Rex Concepts CEE, a new platform created by McWin, will expand the Burger King brand in the Czech Republic, Poland and Romania.
The platform will also open Popeyes in several European countries, including the Czech Republic and Poland, as part of the expansion plan.
McWin's new platform intends to open 600 restaurants across the countries within the next decade.
The new restaurants will start opening from the beginning of next year.
RBI president David Shear said: "We're thrilled to have reached this milestone with McWin, and we are confident that their strong experience in developing businesses will translate to successful expansions of our iconic brands in Eastern Europe.
"This announcement highlights our commitment to serving more guests with our iconic flame-grilled Whopper sandwich and our bold Louisiana-style chicken, among other favourites.
"This is a big step in our ambitious expansion journey for these brands, and we're excited to keep growing our footprint across Eastern Europe."
Currently, Burger King is present in more than 19,000 locations in more than 100 countries, of which 33 countries are across Europe. Popeyes operates more than 3,800 restaurants in over 30 countries around the world.
The deal is said to be part of a broader strategy to increase the restaurant brand's presence in key markets across the world.
The new Burger King and Popeyes restaurants will feature digital ordering screens, mobile ordering, table service and delivery service.
McWin co-founder Henry McGovern said: "We are excited to continue to strengthen McWin's leadership position in Europe, where we see significant growth opportunities and incorporating strong premium brands in our 1,300 growing restaurant portfolio, such as Burger King and Popeyes."