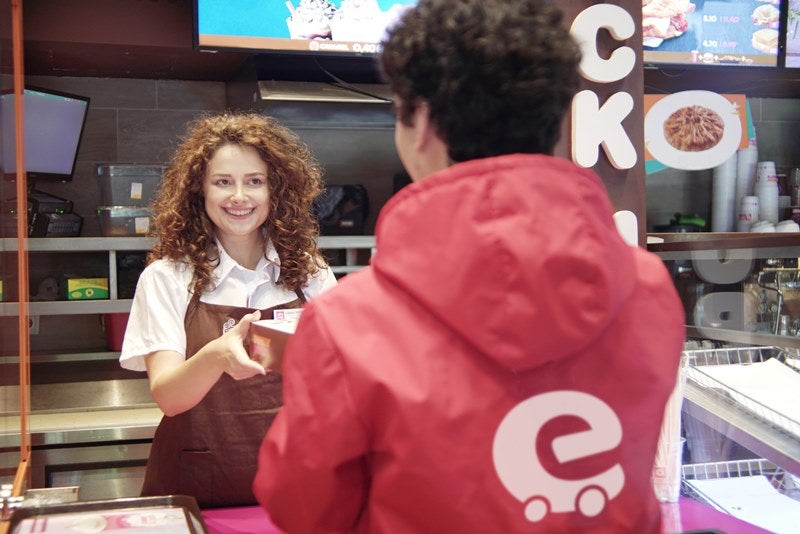 UK-based food delivery firm Menu Group has acquired Ukrainian food-ordering marketplace Eda.ua for an undisclosed amount.
Founded in 2014, Eda.ua is said to be one of the largest food-ordering marketplaces in Ukraine with more than 500,000 existing users.
It currently operates in 29 different cities with 1,500 restaurants on its platform.
The company reported $5.5 million in gross merchandise volume (GMV) last year and aims to achieve a 200% growth this year.
In addition, Menu Group will now integrate its own logistics system with Eda.ua and gradually introduce the Menu.ua platform, allowing all other Ukrainian restaurants to increase sales by up to 50%.
Menu Group CEO Vahan Kerobyan said: "We are excited to have an opportunity to work for the clients in Ukraine. The work that the professional Eda.ua team led by CEO Evgeny Kazantsev is doing on the Ukrainian market is an inspiration for us, and we are thrilled to welcome them to Menu's winning team."
Leveraging a hybrid business model, the group aims to offer food delivery services through the Menu.ua platform in at least five Ukrainian cities by integrating a marketplace and its own delivery chain.
The group entered the Former Soviet Union (FSU) in 2012 by launching its services in Armenia, followed by Georgia and Belarus.
The latest acquisition is part of the company's strategic expansion to further bolster its presence in the FSU.
Furthermore, Menu Group is currently in the process of raising $10m in a bid to enter Kazakhstan and other countries of the region.