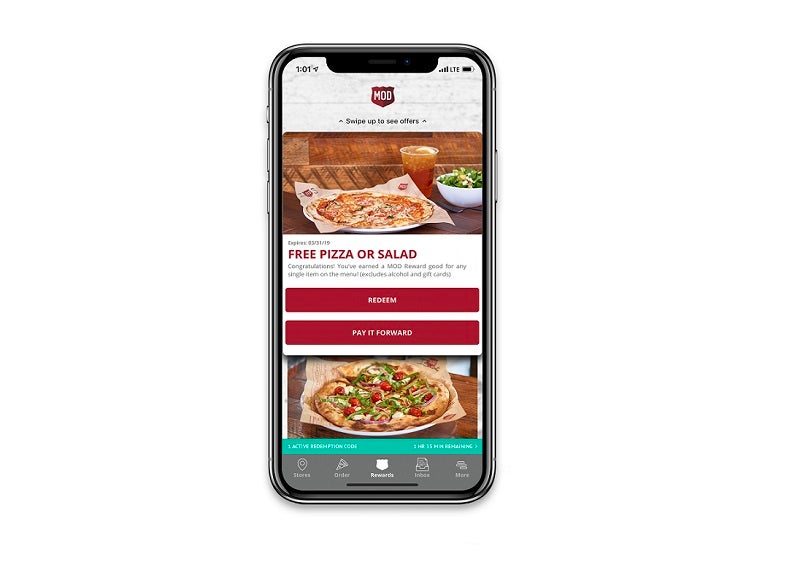 US-based fast-casual pizza restaurant chain MOD Super Fast Pizza Holdings (MOD Pizza) has secured $160m in equity financing to fuel growth.
The company's current investor Fidelity Management & Research also participated in the financing round that was led by Clayton, Dubilier & Rice (CD&R). Nearly $339m of equity has been raised so far.
It will will use the investment to expand its store portfolio to approximately 1,000 locations across existing and new markets in the US and internationally over the next five years. This move is expected to create more than 14,000 new jobs.
The company also plans to invest in off-premise and digital capabilities to enhance customer experience, as well as explore ways to use its business as a platform to make a positive social impact.
MOD Pizza co-founder and CEO Scott Svenson said: "We are grateful to CD&R, Fidelity, PWP Growth Equity and all of our incredible shareholders for their support as we continue to write the story of MOD as the pioneer in fast-casual pizza and a leader in using business as a force for good.
"Over the past 11 years, we have built MOD upon a conviction that we could build a best-in-class business by putting our people and the communities we serve first.
"This investment is further validation of our belief that profit and positive social impact can co-exist. We are incredibly energised by the opportunity to work with CD&R to scale the MOD brand while continuing to build our people-first, purpose-driven culture."
In addition, the pizza chain plans to invest in various initiatives to strengthen digital ordering channels, off-premise solutions, personalised marketing programmes and its MOD Rewards loyalty programme.
"This investment is further validation of our belief that profit and positive social impact can co-exist."
CD&R partners Ken Giuriceo and Paul Pressler will both join the MOD Pizza board of directors.
Furthermore, JP Morgan served as sole placement agent in connection with the financing round.
Established in 2008, the pizza chain currently operates 433 system-wide locations. The company reported $398m in system-wide sales and opened 102 new locations during the fiscal 2018.