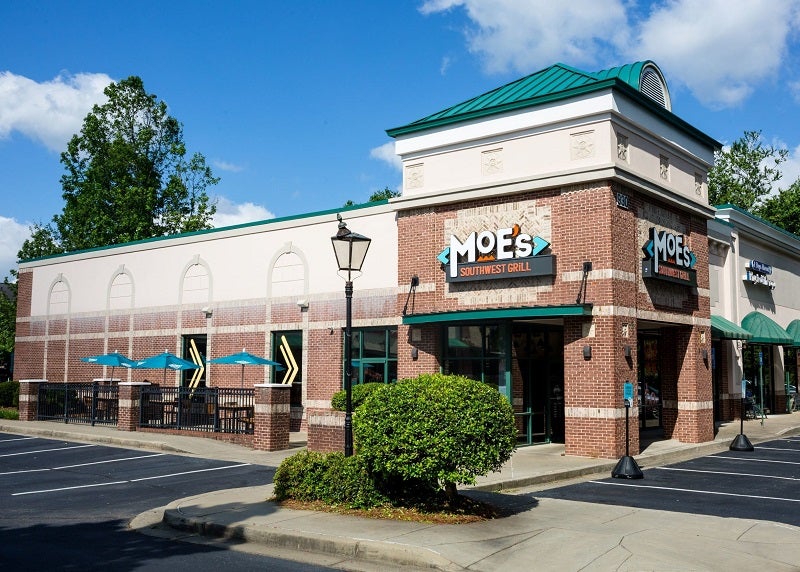 US fast-casual brand Moe's Southwest Grill has announced the modernisation of more than 50 restaurants in the Greater Atlanta market.
As part of the modernisation, the restaurants will feature new interiors, colour palettes, menu boards, refreshed made-to-order menu items and exterior signage logos, as well as a dedicated off-premise service line.
Moe's Southwest Grill chief brand officer Alex Williams said: "It's important that we continue to invest in our brand to remain relevant and increase guest accessibility.
"Our refreshed look and feel in Atlanta will provide our loyal fans with the opportunity to experience a modern Moe's that still offers the familiar menu items they crave.
"The Moe's brand has been beloved for more than 20 years and we're excited to present a design that matches the 'Welcome to Moe's!' energy and enthusiasm we've conveyed for two decades."
Prior to Atlanta, Moe's Southwest Grill modernised and refreshed its restaurant outlets in Nashville, Tennessee; Charleston, South Carolina; and Rochester, New York.
Moe's franchisee Mark Monroe said: "This modernisation effort is imperative to making sure that we provide our loyal guests with a more seamless online ordering experience, updated interiors with engaging in-store graphics showing our bold personality and a new logo – all while serving the same delicious food they crave and greeting them with the familiar 'Welcome to Moe's!' that started it all."
Part of Focus Brands family, Moe's Southwest Grill has more than 700 restaurants across 40 states in the US. It also plans to open more than 20 locations across the south-east, mid-Atlantic and north-east areas this year.
Moe's Southwest Grill intends to add drive-thru locations in Florida and Ohio, as well as in cities such as Indianapolis, Baltimore, Philadelphia and Washington DC.