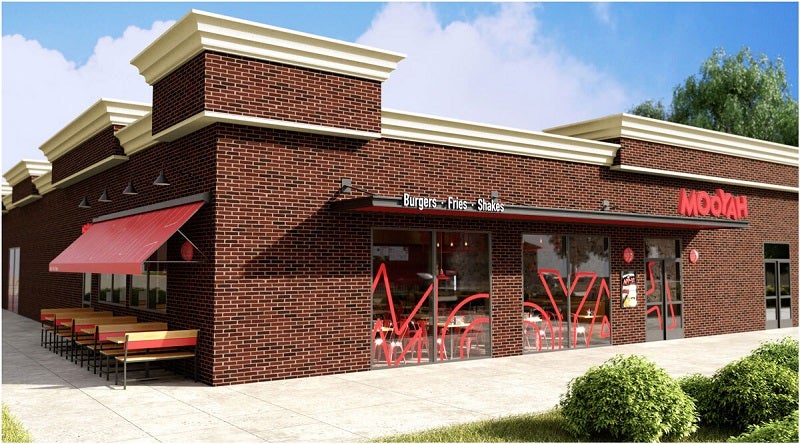 Fast-casual restaurant chain Mooyah Burgers, Fries & Shakes is set to unveil a new look at its franchise restaurants in Hoover, Alabama, and Orlando, Florida in the US, in a bid to drive growth.
Scheduled for opening in the first quarter of next year, the refreshed design of the two restaurants was developed in collaboration with Madrid-based company Livit.
Next year, Mooyah is planning to launch 14 new locations featuring the updated design.
The new prototype and design come as the restaurant chain focuses on ramping up franchising efforts and current markets across the US.
Mooyah Burgers, Fries & Shakes president Tony Darden said: "This new design and layout will take Mooyah to the next level in terms of providing a differentiated experience that reduces friction for our guests and team members.
"This new approach will also align with our overall strategy to be accessible to our guests in the manner in which they want to enjoy their dining experience."
The updated design for the restaurants includes new dining areas and seating arrangement, and purposeful third-party and to-go pick-up areas for shelving that will hold pick-up and to-go orders.
The Mooyah's restaurants with updated design will have a closed kitchen, and feature digital menu boards, back-of-house kitchen display systems to enhance throughput and accuracy, and an updated logo.
Darden added: "We are confident this elevated design positions us extremely well to achieve our short- and long-term growth strategies as we partner with existing as well as new franchise owners.
"We truly believe the alignment of design and experience with our second-to-none food quality gives us a competitive advantage across the industry."
By the end of 2024, Mooyah aims to remodel all existing stores to the new design. The restaurant chain seeks to expand its operations in markets such as Atlanta, Houston, Las Vegas, Phoenix, Tampa, and Charlotte.