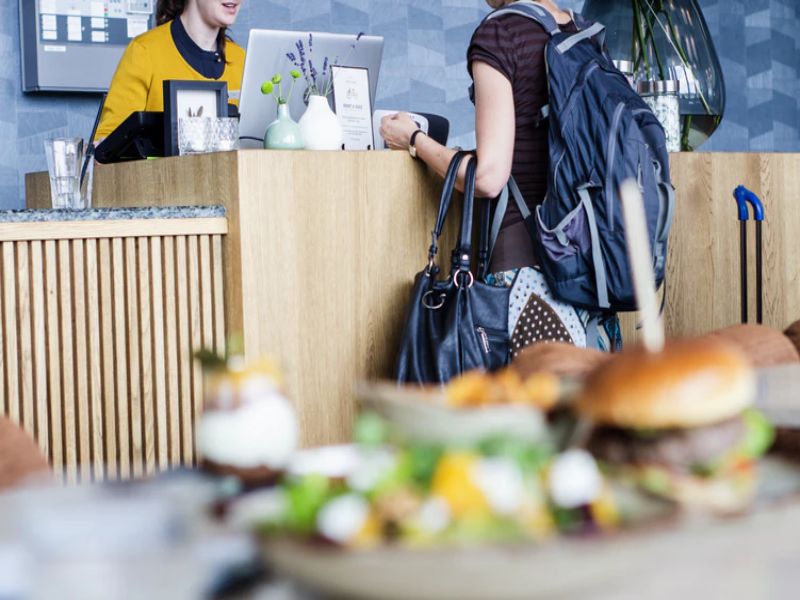 Fast-casual restaurant brand Muscle Maker Grill has begun construction at four campus locations at Northern Virginia Community College (NOVA) in the US. 
NOVA is the largest public educational institution in Virginia and the second-largest community college in the US. It has over 70,000 students and 2,600 faculty and staff members. 
The new campus locations at Alexandria, Loudoun, Manassas and Woodbridge will offer food from Muscle Maker Grill and Healthy Joe's. It will also have grab-n-go options for students and faculty.  
Breakfast will be served at all four locations, while an expanded smoothie and coffee bar are planned to be built on Alexandria and Woodbridge campuses.  
The stores will offer dine-in, take-out or local delivery services. Additionally, curbside pick-up options will be provided at select campuses to implement social distancing practices. 
Muscle Maker Grill CEO Michael Roper said: "The construction phase has begun and we are gearing up to get these four locations open for the new school year. 
"We know students and faculty will love our 'healthier for you' options. We have something for everybody from vegetarians to those following a high protein or keto diet.  
"Our grab-n-go options make it even easier for our guests to eat healthier in between classes or meeting with peers.  
"You may even see some unique menu offerings and beverages at these college locations. The presence at NOVA and Texas Tech supports our long-term non-traditional growth strategy that includes military bases, universities and delivery-only ghost kitchens." 
The company plans to start operating in late August for the 2020 / 2021 academic year.  
Muscle Maker recently signed a lease at Texas Tech University that takes the corporate university number to five.  
Last year, the brand opened a location at the Army & Air Force Exchange Service in Fort Benning, Georgia, US.