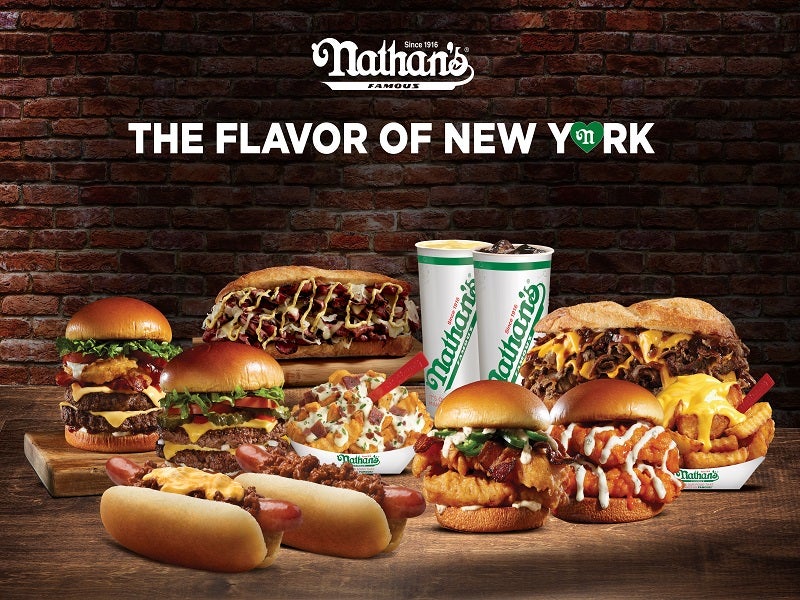 US-based fast-food company Nathan's Famous has launched its new franchise sales initiative with the objective to help struggling restaurant owners by converting their locations into Nathan's Famous.
The restaurant company stated that many restaurant owners shut their locations during the Covid-19 pandemic and those who were able to manage their businesses are still struggling to meet pre-pandemic sales goals.
Under its new initiative, Nathan's Famous will offer flexible options to such owners and operators to convert their existing or closed restaurants to its brand.
Nathan's is offering potential franchisees a 50% reduced franchise fee for a limited time if they agree to convert their shuttered or currently open restaurant location.
The conversion programme provides the flexibility to use the restaurant design, equipment and infrastructure, mostly leveraging the present arrangement of the restaurant, in order to save costs and open quickly.
Nathan's added that the potential franchisees willing to join its conversion programme could stand to benefit from additional revenue opportunities via its ghost kitchen brands, Arthur Treacher's and Wings of New York.
Nathan's Famous Marketing vice-president Phil McCann said: "The Covid pandemic was hard on all of us, but especially for small business owners and restaurant owners who were forced to close due to restrictions or stretch resources to make up for lost sales any way they could.
"The unfortunate reality was that many couldn't, and those that made it through are still struggling today. Our goal is to give these restaurant owners a brand that has more than 100 years of recognition packaged in a quick, easy-to-open strategy aimed at driving revenue fast."