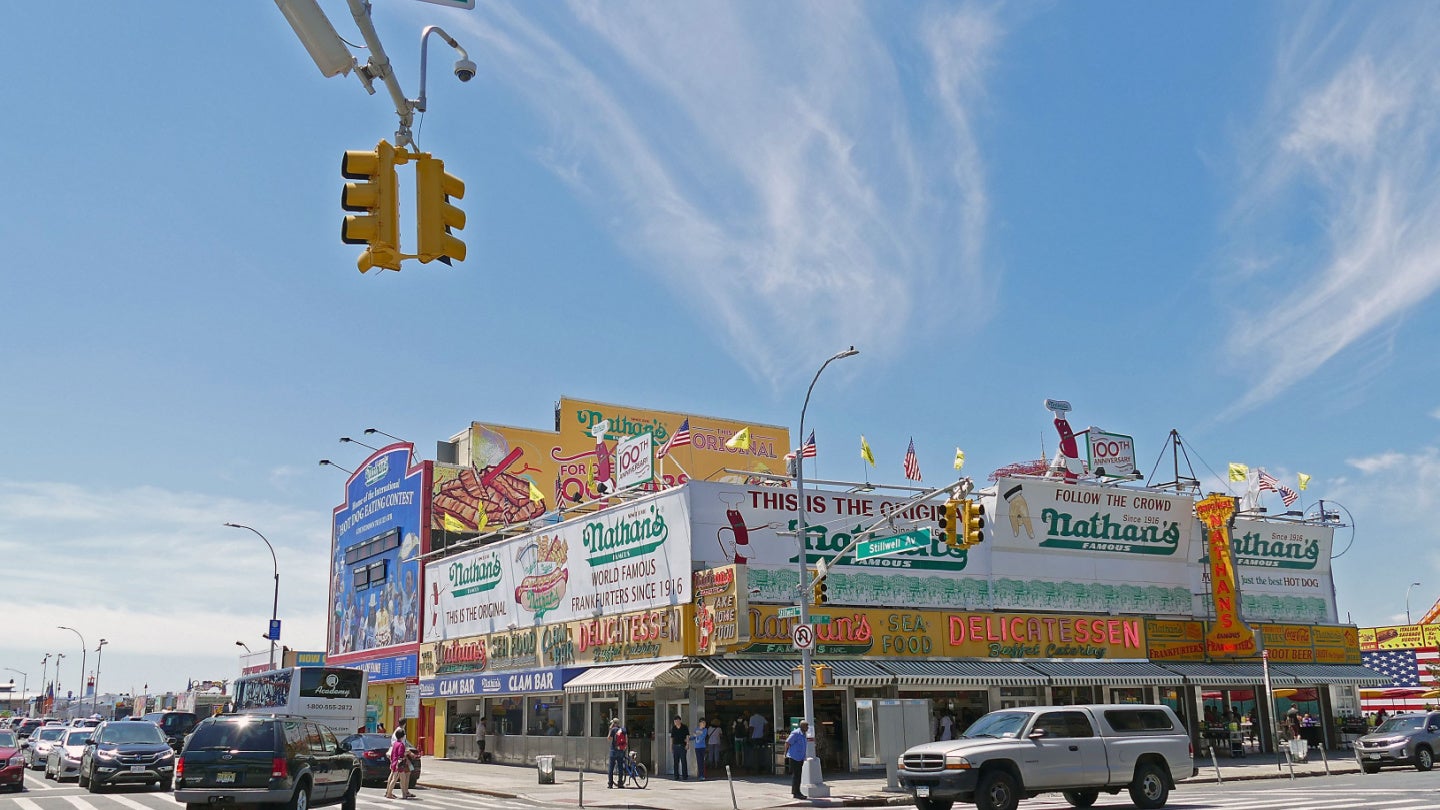 New York-based fast food restaurant chain Nathan's Famous has collaborated with virtual restaurant platform provider Nextbite.
The partnership will see Nextbite will bring the offerings of Nathan's Famous through its network of restaurant partners as a delivery-only menu.
Nathan's Famous' delivery-only menu includes its signature all-beef hot dogs, crinkle-cut fries, burgers and more.
The hot dog menu includes hot dogs stuffed with chilli and cheese sauce and topped with bacon.
Nathan's Famous marketing vice-president Phil McCann said: "We think Nextbite is a great partner to bring our world-famous Nathan's hot dogs, fresh burgers, and crinkle-cut fries to Nathan's fans all over via delivery, as we have a solid track record with our virtual partners.
"The Nextbite team clearly has the expertise to bring our concept on a national scale by working with restaurants nationwide."
Nextbite's restaurant solution is said to easily connect restaurant partners with delivery services, including DoorDash, Uber Eats and Grubhub.
The brands within the solution will drive orders during different parts of the day so that restaurants can increase their sales during slow periods.
Nextbite CEO and co-founder Alex Canter said: "We are thrilled to add this worldwide brand of favourite hot dogs and other menu items to our portfolio of delivery-only menus for restaurants.
"With pre-existing built-in demand from consumers, we're excited to help spread their classic cuisine across the US, especially as we move into the summer."
Nextbite partnered with actor Noah Schnapp to launch the delivery-only menu of chicken and plant-based sandwiches TenderFix in March 2023.
TenderFix has more than 1,000 kitchen locations in the US.
The menu is available for order nationwide via its own website, DoorDash, UberEats, GrubHub and Postmates.