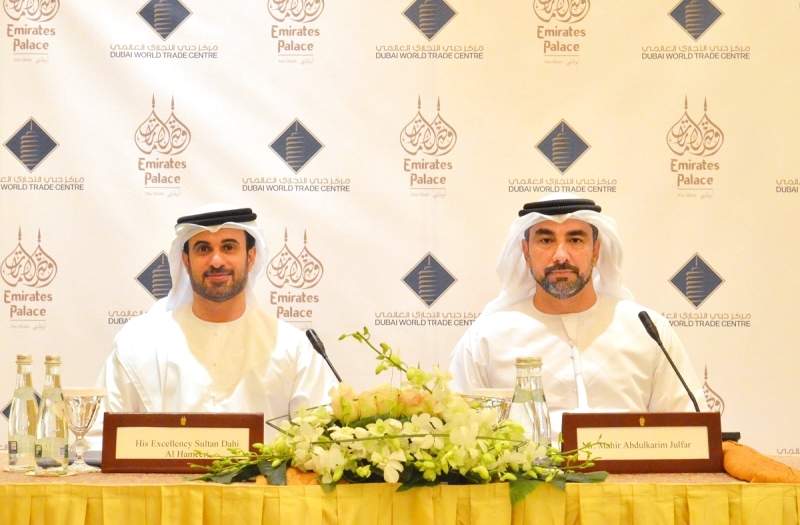 A new catering company, Emirates Palace Catering by Dubai World Trade Centre (EPC by DWTC), is set to launch in Abu Dhabi, UAE.
The UAE's premiere catering company will be established as a result of joint venture collaboration between two hospitality groups, Emirates Palace and Dubai World Trade Centre (DWTC).
EPC by DWTC will offer local and international cuisine both for events at the hotel and off-site, as well as for a variety of occasions such as private celebrations, banquets, weddings, government clients and corporate events among others.
Emirates Palace Company Owners (EPCO) managing director Sultan Dahi Al Hameeri said: "Emirates Palace is pleased to share true Arabian hospitality with the Abu Dhabi marketplace in the form of a catering service devoted to the exploration of UAE heritage and the delivery of exquisite local cuisine."
Emirates Palace general manager Martin Cramer added: "Emirates Palace Catering by Dubai World Trade is poised to corner the UAE catering market which, prior to its launch, overlooked traditional Emirati cuisine.
"This merger will further enable the sharing of our level of hospitality to an even wider audience and allow us to better serve our community with magnificent traditional cuisine."
Emirates Palace comprises a variety of 14 award-winning restaurants, cafés, lounges and bars.